Whenever we spot two celebrities rocking the same outfit, for sure, we tend to pick one of them who is outshining the other. While at times it can be awkward it is also sometimes inspiration from one another. It can also become a tend setter for many to follow. Scroll over as we bring you a few occasions when celebs wore same outfit.
It was certainly hard for us to select who looked better as all of them carried the outfit in their style and persona. Check these out and pick your favorite:
1. Splendid black Michael Kors outfit gives a ravishing look to Kendell Jenner and Jennifer Garner.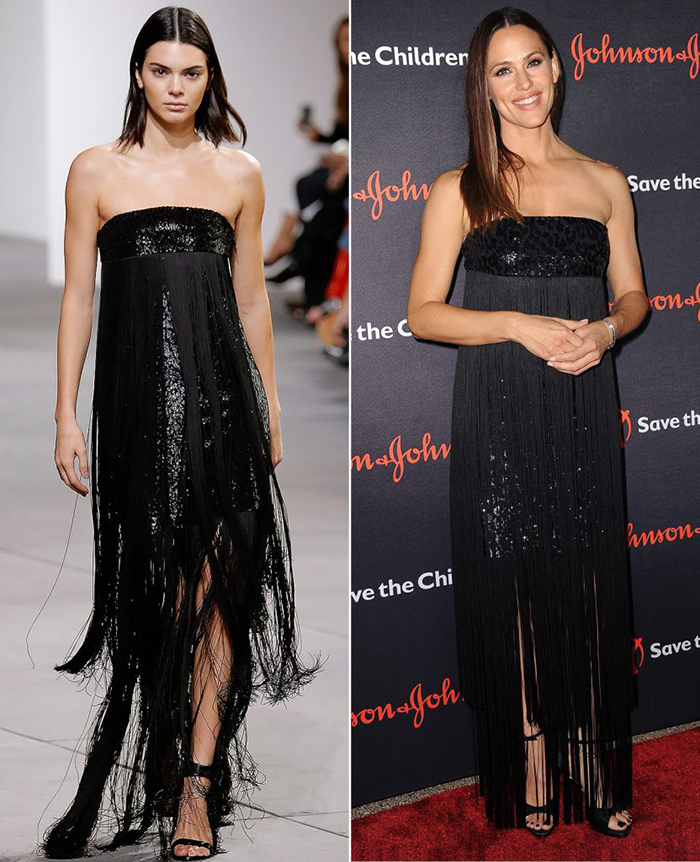 2. Gigi Hadid and Serena Williams look stunning in gold embellished in little black dress Versace.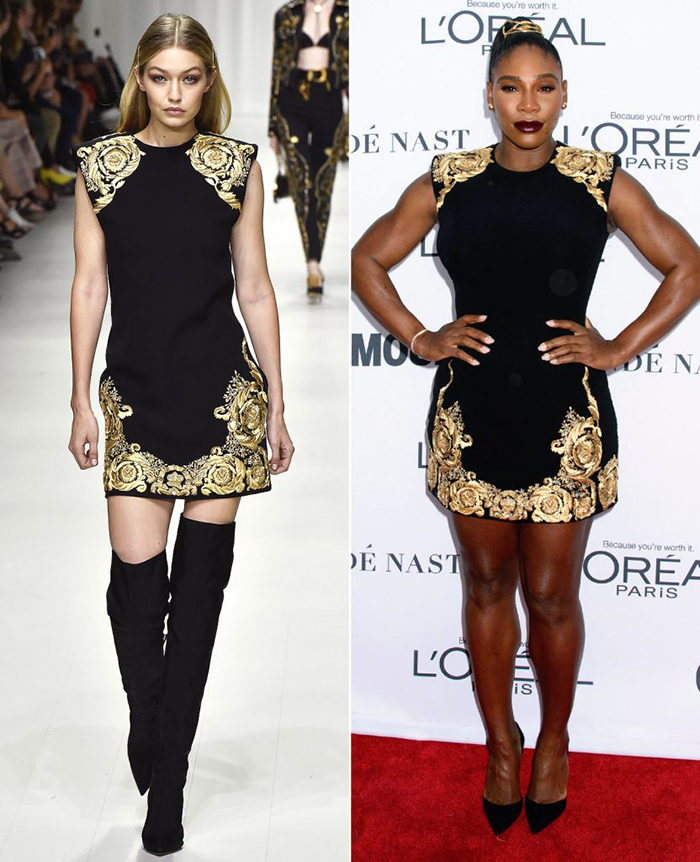 3. Lineisy Montero And Tracee Ellis Ross look absolutely gorgeous in high fashion Chanel outfit.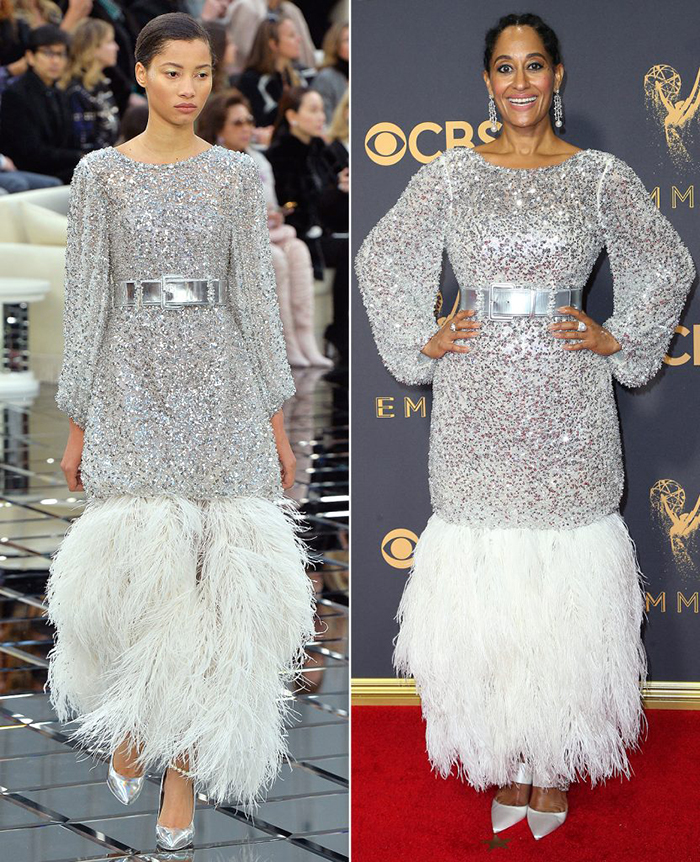 4. Sara Sampaio and Nicole Kidman in Zuhair Murad stylish outfit tuned everyone's eyes.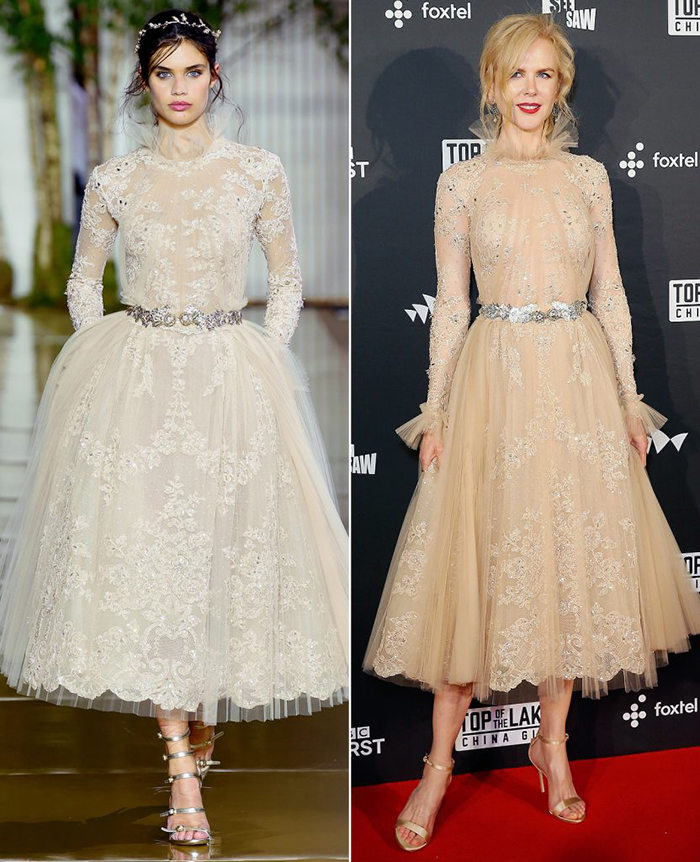 5. Kendall Jenner and Alexandre Vauthier adorned similar elaborate top with denim shorts on the red carpet.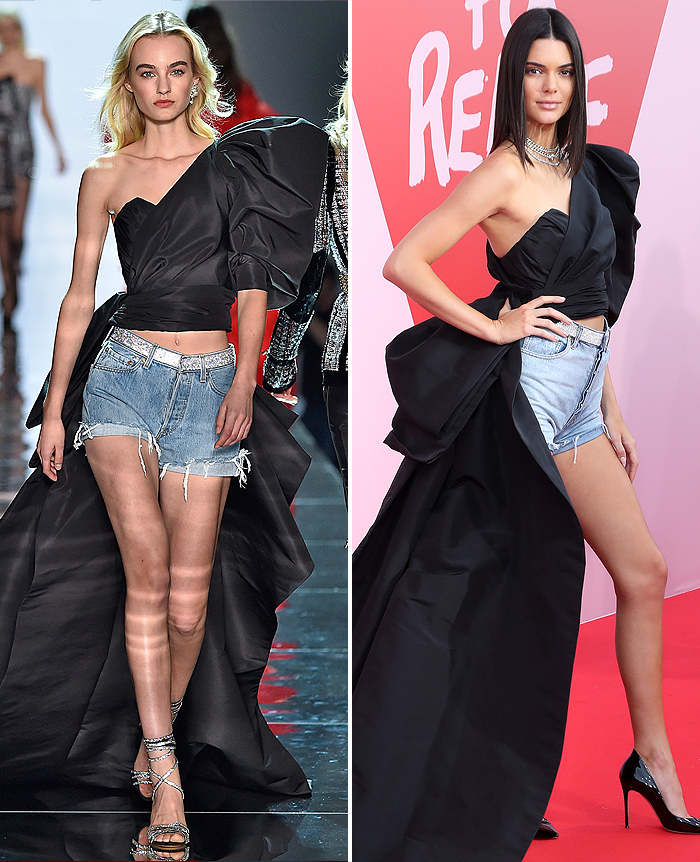 6. Bella and Gigi Hadid flaunt their style in this white figure hugging white gown by Tom Ford.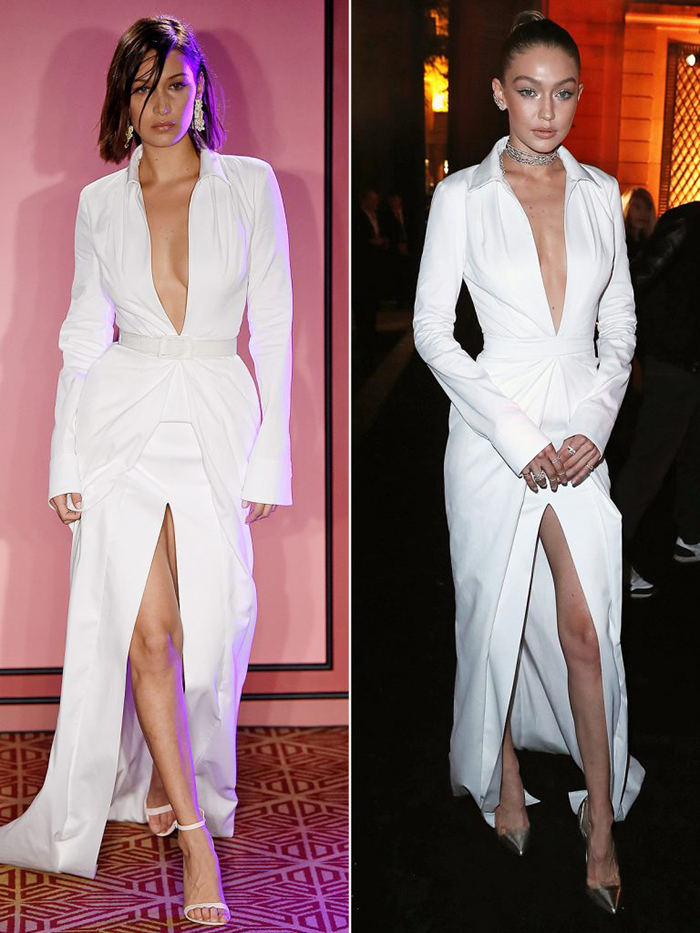 7. Jennifer Lopez rocks couture looks in blush tea- length dress from Elie Saab Couture.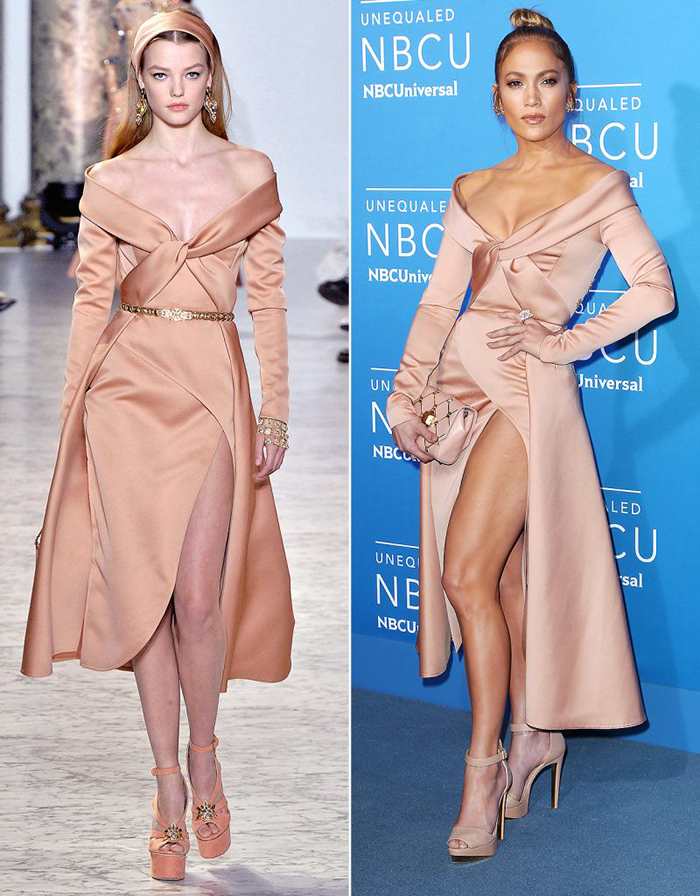 8. Blake Lively and Gigi Hadid strike a charm in black & white jumpsuit by Chanel.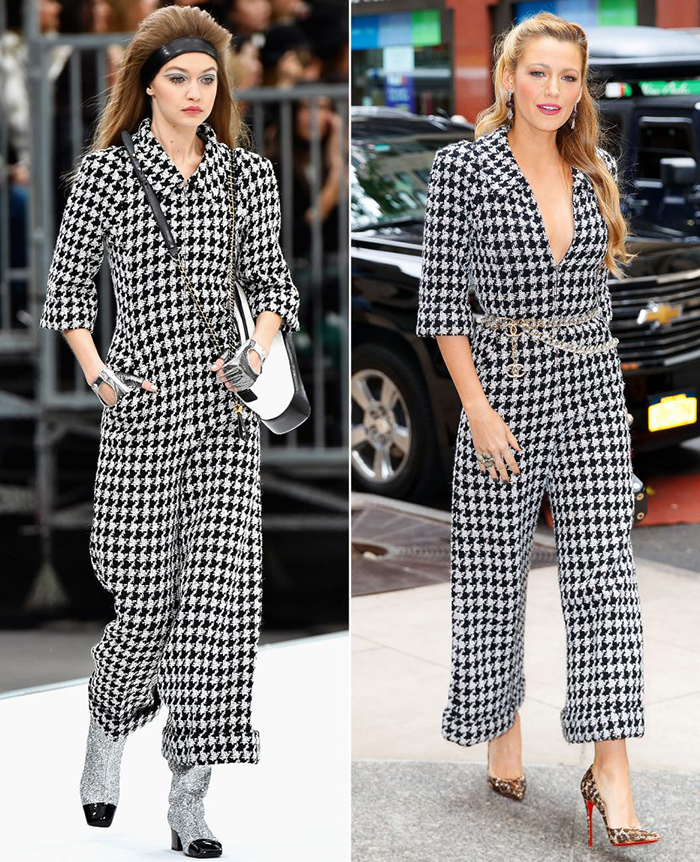 9. Candice Swanepoel and Angel Josephine Skriver look splendid in sheer floor length gown by Prabal Gurung.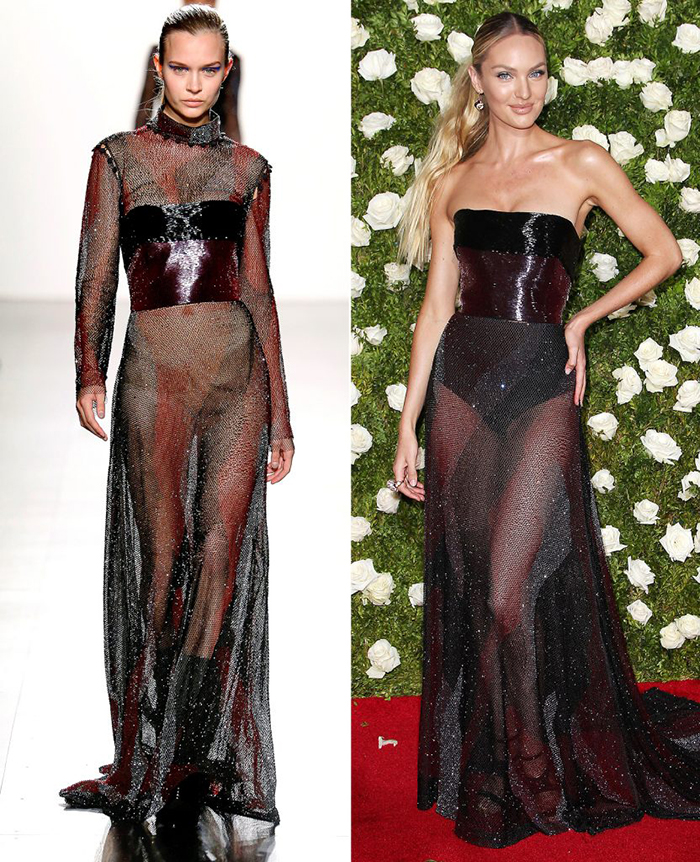 10. Lily Collins pulls off the Channel outfit with a slight twist from Edie Campbell's original look.
11. Diana Kruger flaunts Jason Wu's outfit with rosettes detail in contrast to the same outfit worn by Lexi Boling in the runway.
12. Cara Delevingne and Bella Hadid look absolute beauties in this sparkling high slight gown.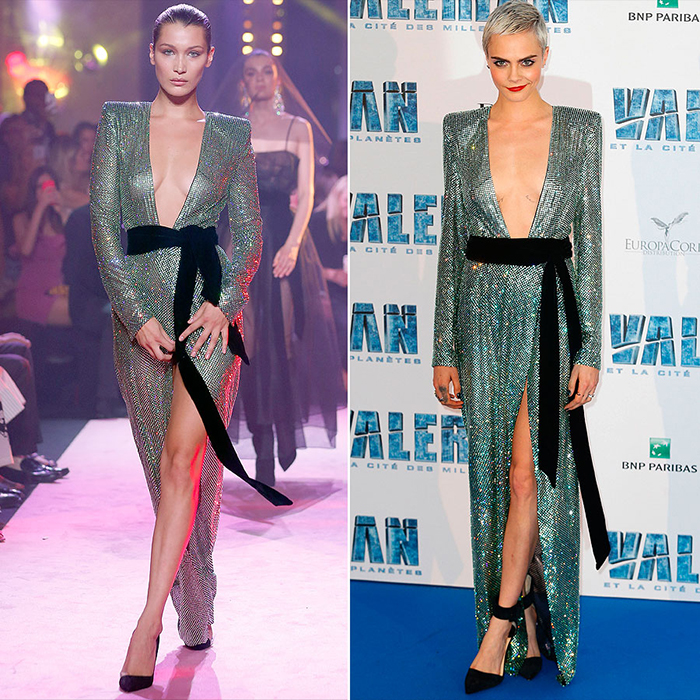 13. For her first Emmys, Alessandra MastronardiIn adorned Chanel off shoulder outfit.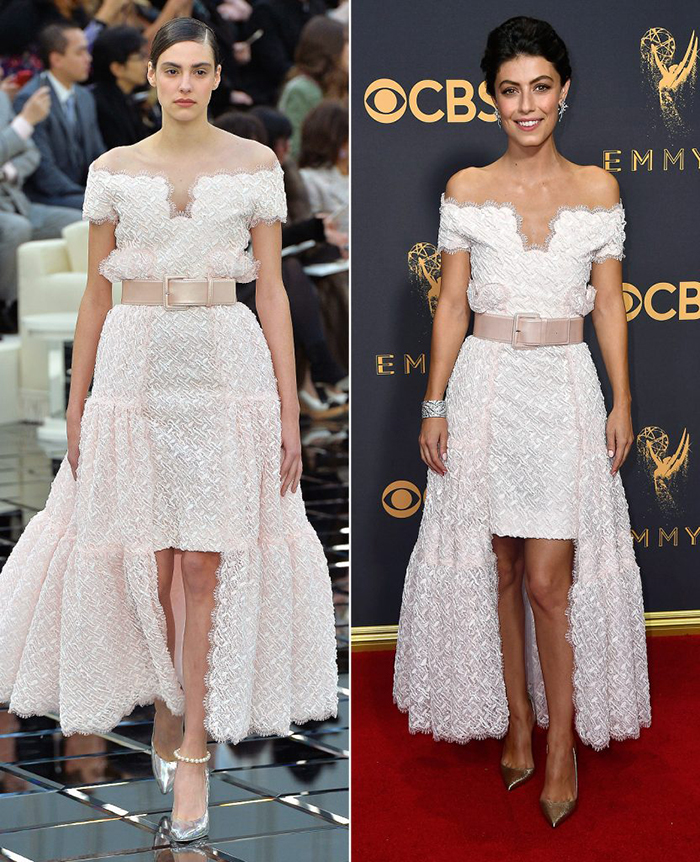 14. Fill the cut outs and viola Laura Dern gets a stunning floral and feathered outfit by Proenza Schouler.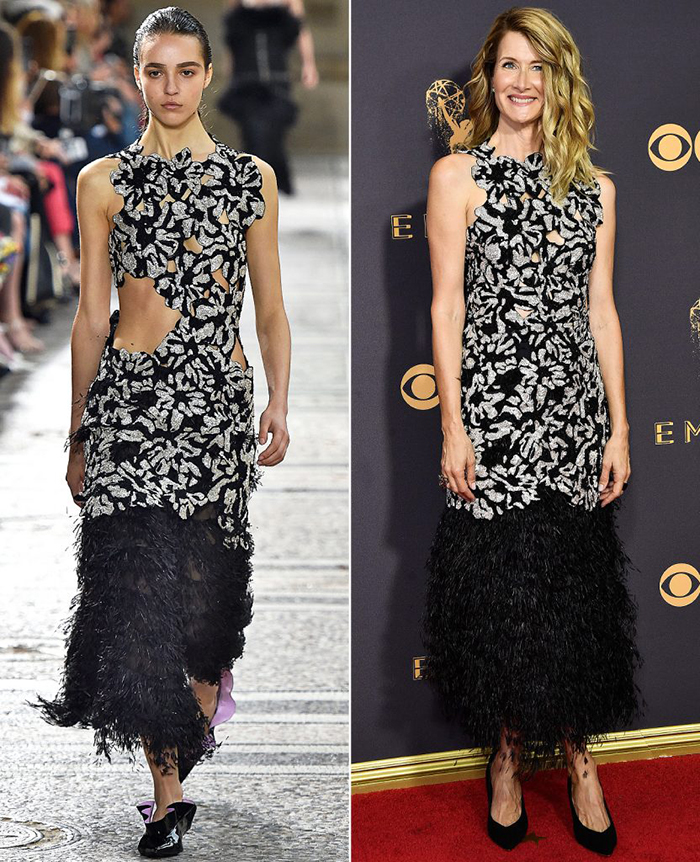 15. Vanessa Hudgens and Miranda Kerr in this beautifully crafted outfit for Moschino.
16. Creative directors could not let anyone except Nicole Kidman and Bella Hadid wear this black gown.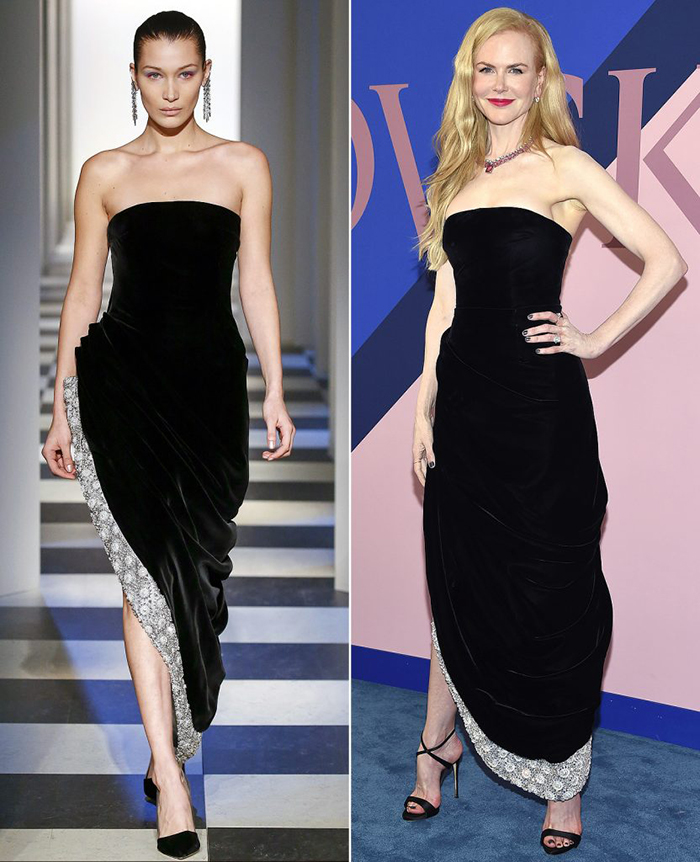 17. Tracee Ellis Ross and Gigi Hadid adorn striking red cut-out outfit in Prabal Gurung.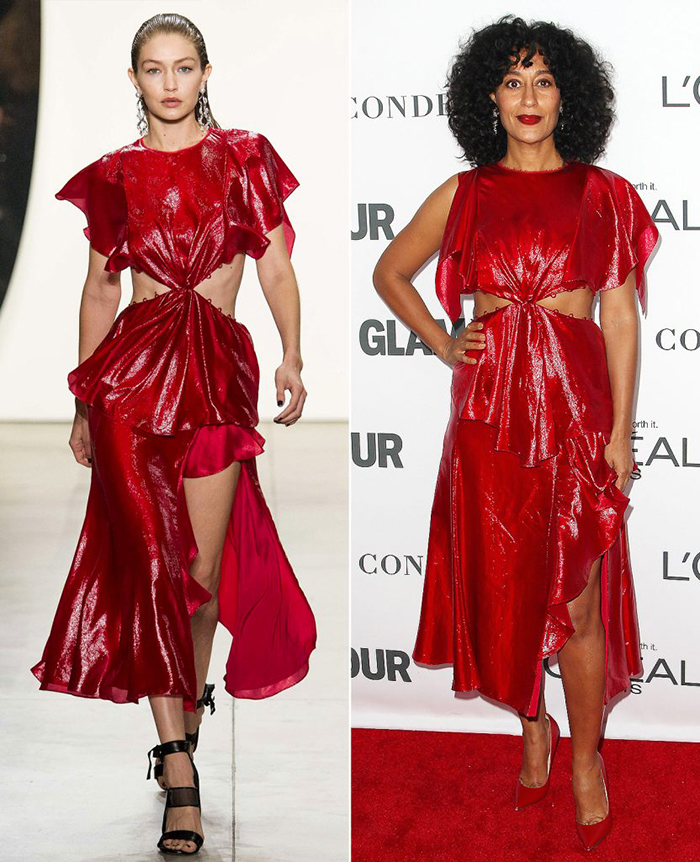 18. At Oscar De La Renta, Black Lively rocks a neon yellow dress.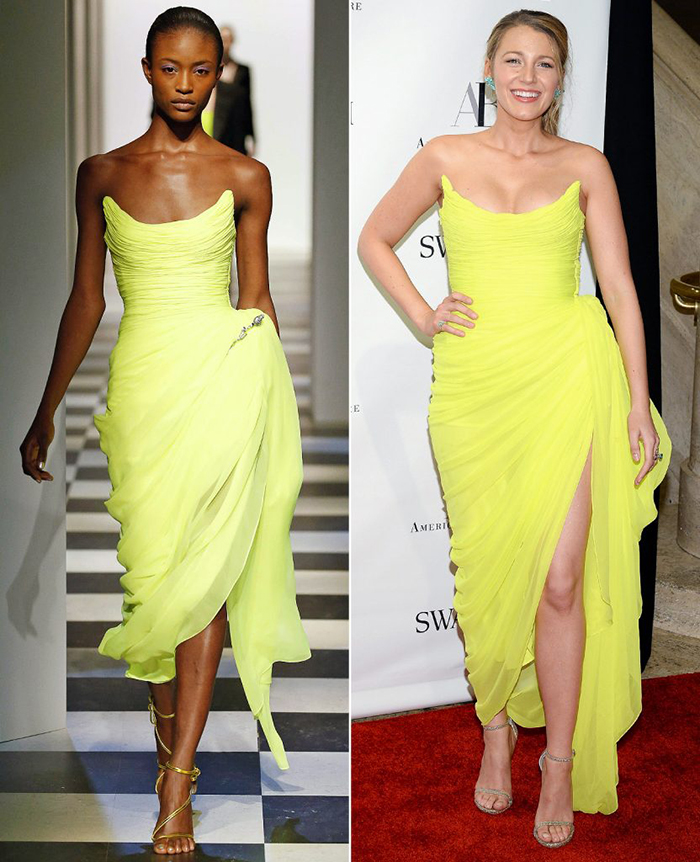 19. Sarah Paulson has a gorgeous look with this Carolina Herrera outfit at The Emmys.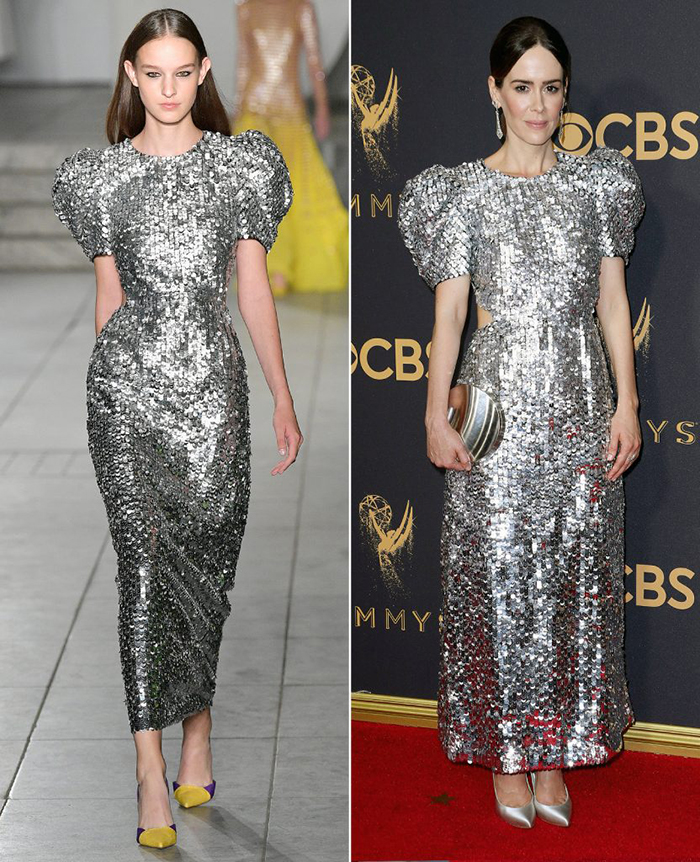 20. Kirsten DunstIn Rodarte wore runway couture, Designed By the directors of 'Woodshock', Kate and Laura Mulleavy.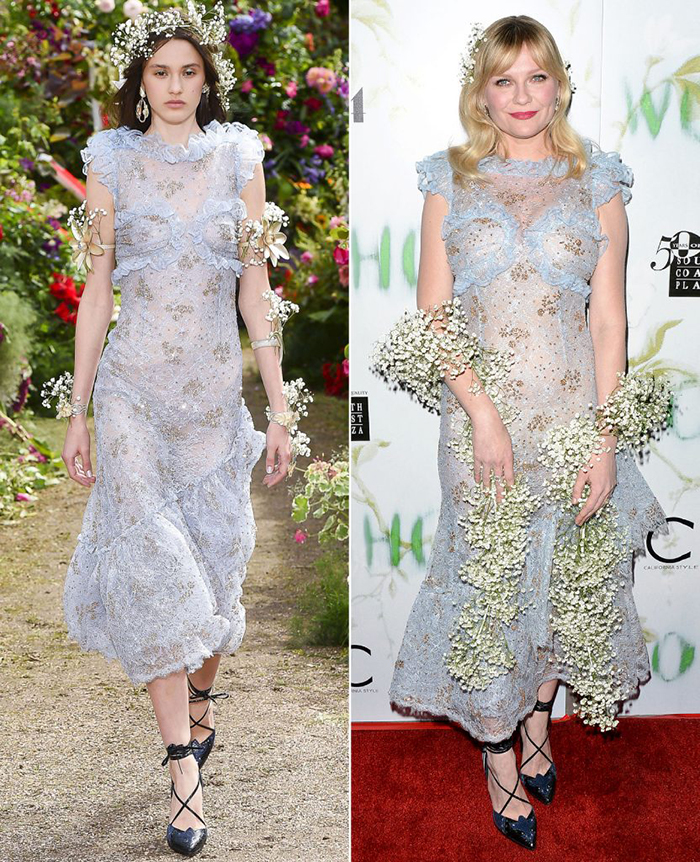 21. Beauty runs in the family as Cara and Poppy Delevingne adorn the stylish tweed jacket by Chanel.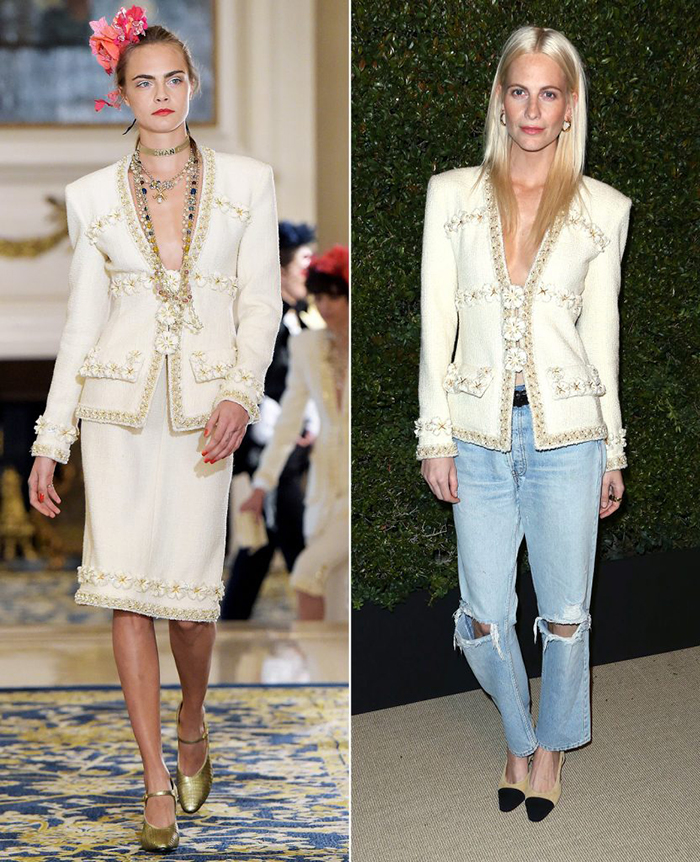 22. Black leaf embroidered body suit with ruffle skirt by Michael Kors' gives Kate Hudson and Bella Hadid high fashion look.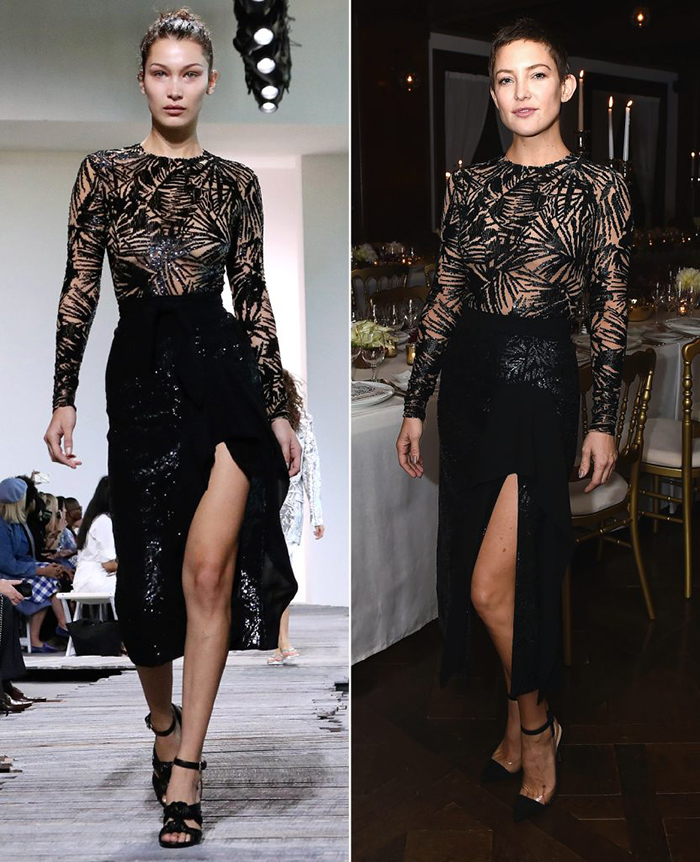 23. Glitzy sheer dress gives Jennifer Lopez and Ariel Winter a chic look.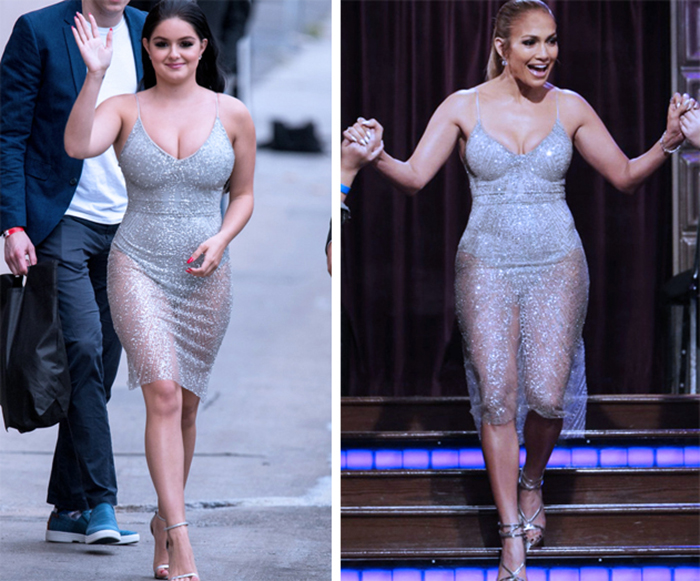 24. Skin tight leather outfits add a glamorous look to Kim Kardashian and Rita Ora.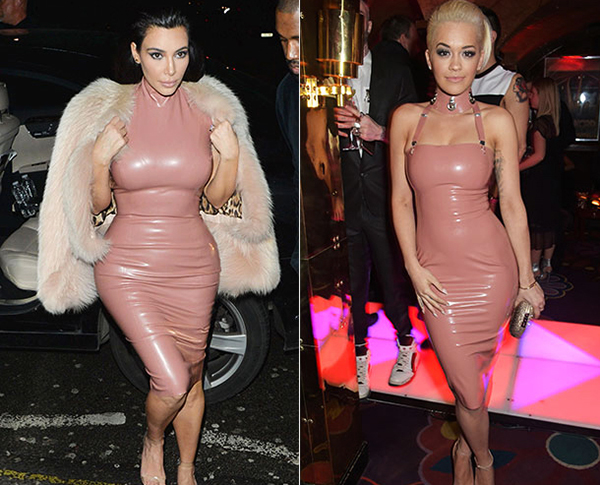 Comments:
Donna - Models are for making the clothes look attractive and celebs wore it for making themselves look attractive
bailey - in general, the models were better than the celebs. However, a couple of the celebs DEF beat the models 100%
Joanne - Whichever cloth gigi and Bella wore,they won the look whether it's from the model side or the celeb side
Sharon - I just realized that you can put anything on bella and she'd still look best i don't know why
kieyra - The fact that model wear the dresses to bring attention on the dress while the celebrities wear them to bring attention to themselves. They both are beautiful!
Iris - In my truthful opinion …nothing can beat runway…always and always the runway models make the dress look classy and elegant.