What's the wonder? It is the happenings that are so unbelievably good to be true. Whether a butterfly that comes from the cocoon is a wonder? Yeah. Sometimes little stuff is powerful enough to be marvelous and let our jaw hang for a few seconds. But we never apparently, know what is happening inside the cocoon right? Here the beautiful teenage had-to-be butterfly Lu Asey is about to have her prom night.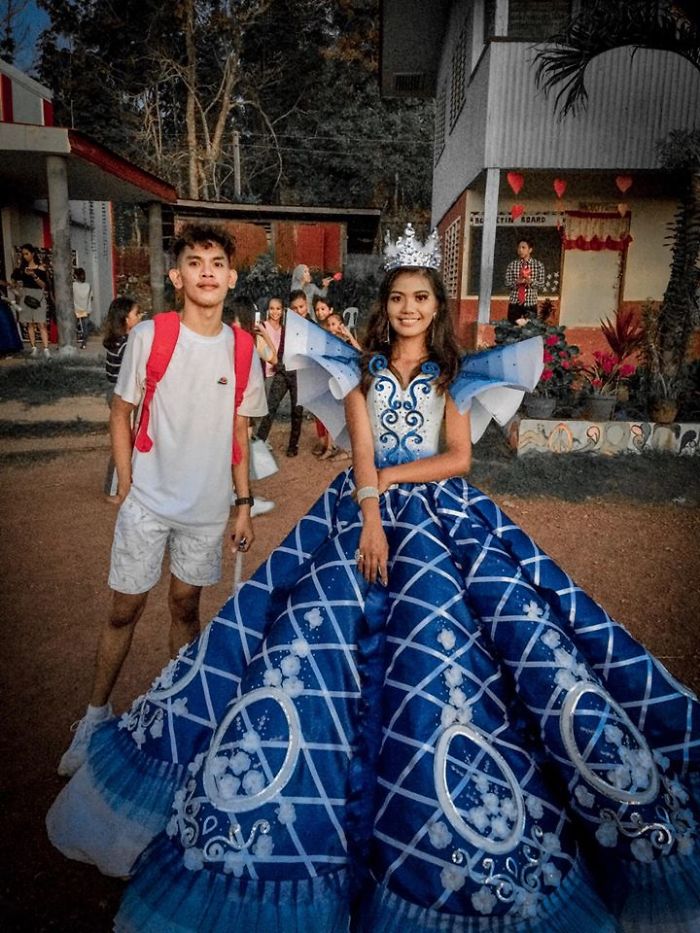 Unfortunately, her parents can not afford her Prom dress and support for this particular Social Validation of her. She felt pathetic and started to hide under the blanket from everyone. When one door shuts, another door opens for everyone. Here it was opened by her brother, Maverick. Maverick Francisco Oyao, 21 is in the age of finding control; he took the pathetic situation of his sister under his responsibility.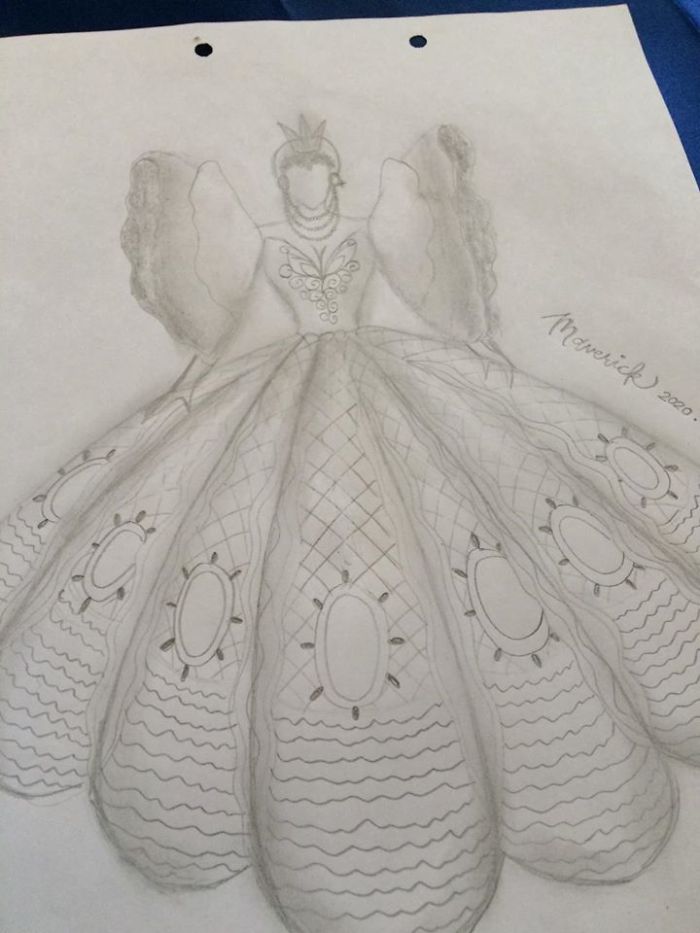 He analyzed the current situation and figured no choice but to be creative. He decided to create a new dress for her sister by himself. There is no need to tell that the young amateur person trying to design a new prom dress went through disappointments in the process. Maverick also rode on those results and wanted to give up on his idea at some point. But the thought of looking at his sister with a prom dress pushed him towards his goal. He checked out online for inspiration and found a promising dress from the spring and summer collection of Michael Cinco.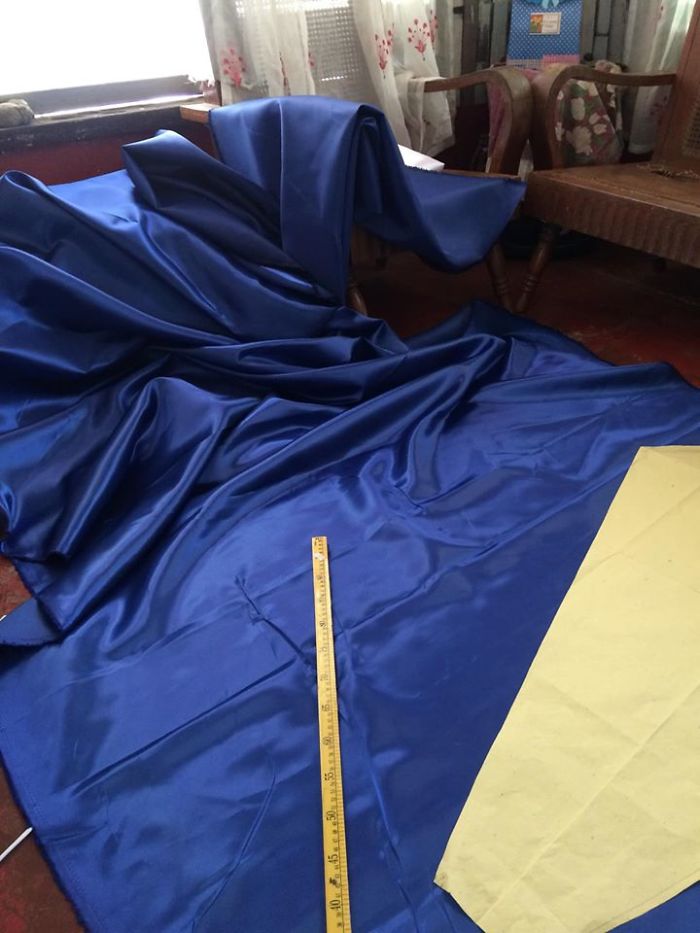 Considering the winter ball prom theme, he decided to go with the spectrum of blue and white fabric. He never pushed himself back to ask for help; with that quality, Maverick afforded the materials for the dress. Their home is not spacious enough to examine the dress while designing. He did everything he could, from taking it outside and checking up on every minor detail. He even created white petals to go by side by himself.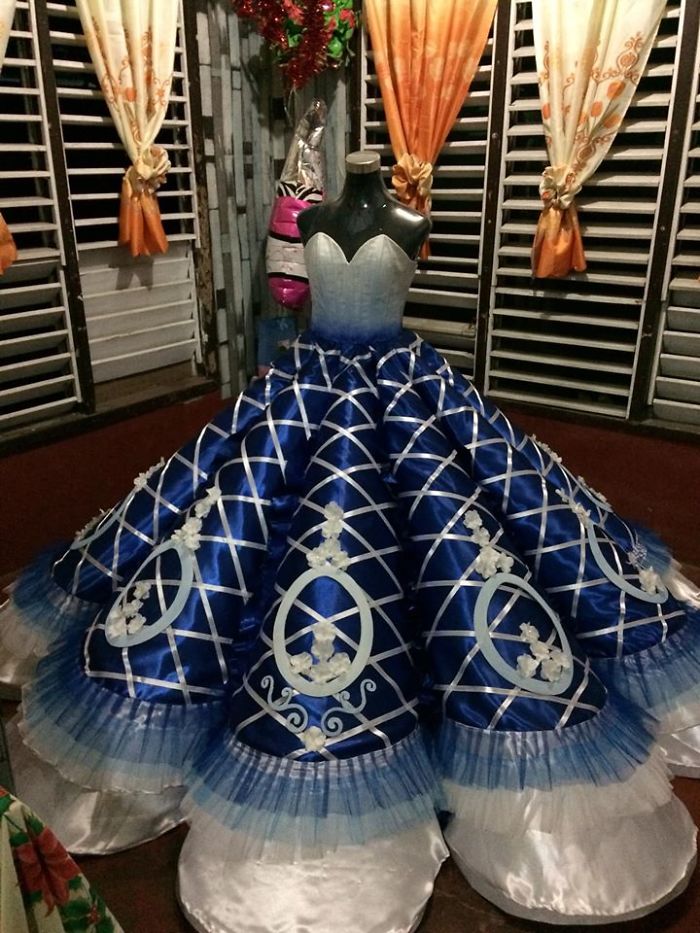 He painted an ombre blue bodice to compliment the color palette of the lower part of the dress. All this while he is practicing school by day. He continued this hard work and reached his heartwarming desire within the time limit. "And at last — a day I will never forget! I even cried with joy because all those sleepless nights paid off."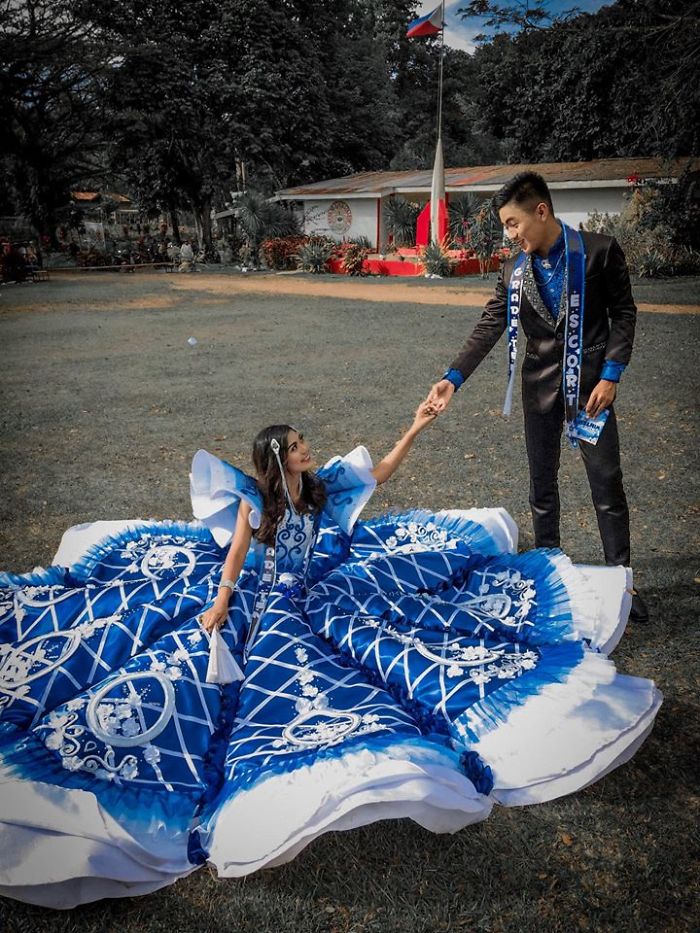 Maverick is sharing his experience of making her sister have the enchanting prom she deserved. He also shared this entire process on the internet; this wondrous act reached millions and made them fond of him.
He is so young to br-eak his cocoon nest but, it is so apparent that he would have a great set of wings.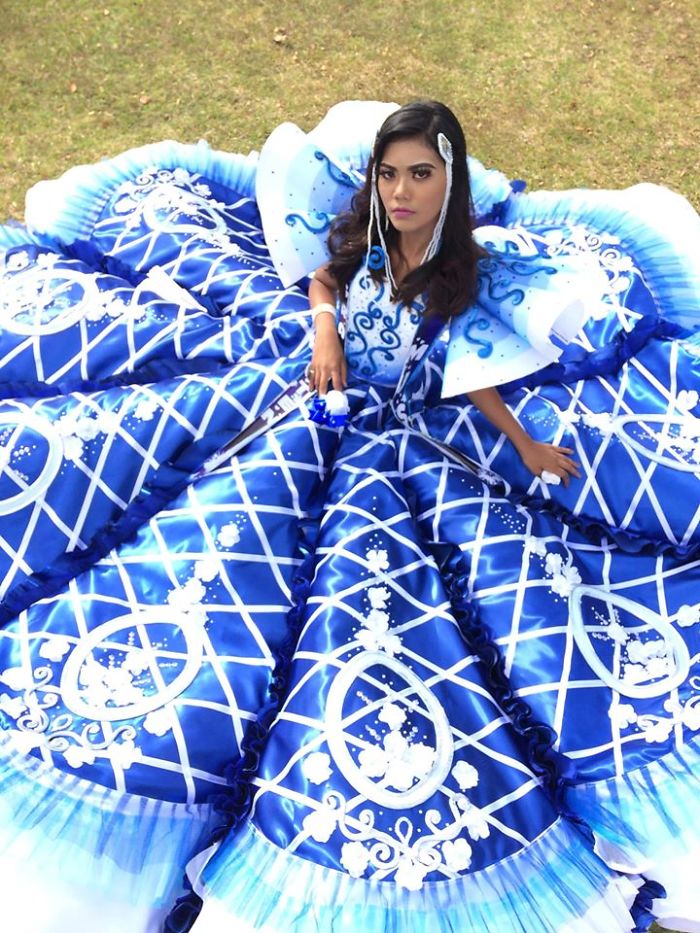 We were already wishing him whole-heartedly to have one h-ell of a flight. "I'm happy to see my sister happy." Let's all be happy for bringing happiness to our closes ones, Just like mave.
Comments:
Patricia Tucker – If I had a brother who loved me that much (and I had four brothers) I would have loved them for ever and ever.
Joyce – What a beautiful tribute to his sister neither one will ever forget! Keep up the good work Have a feeling you'll be a great designer!
Jenn – Now that is a Cinderella story right there, its incredible and your an amazing brother to do this for her.
Elizabeth – I'm in love with this dress!!! Wow! Super talented! I seriously want this dress in my size!!
Melinda – I think you're a wonderful brother and the dress is BEAUTIFUL she has a dress that is one of a kind she can be proud
Tracey – What a wonderful person you are to come up with this fantastic amazing dress it is or is priceless and all the hard work has payed the off she will treasure the dress and meet it safe and clean for her future daughter she looks amazing like miss world . You should be a top fashion designer good look and keep the good work up make a book with all the clothes drawings samples and you never no some out their will take you on board to work and you will be mad for life