The trial of the former couple, Amber Heard and Johnny Depp legal proceedings has created much aversion for Heard, and now her name is certainly pooped in the middle of the case. Not for real but at least according to a Google search and the International Movie Database itself. It seems like somebody has purposely changed Amber Heard's official name to "Amber Turd" within IMDb's CMS somewhere, and whenever you Google Amber Heard it shows Amber Trud.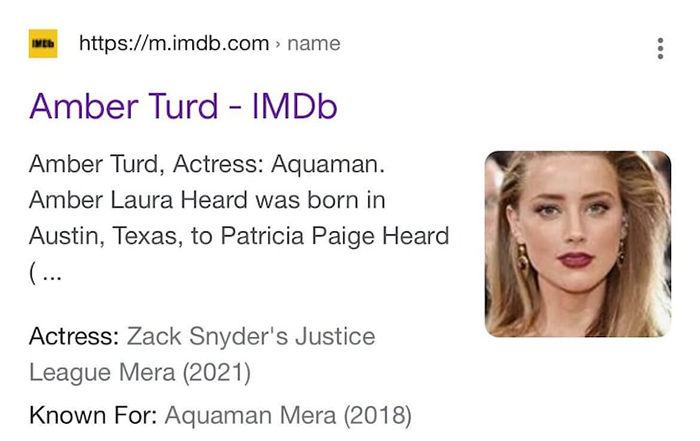 However, later this issue was fixed and her name is back to the official one. Till Saturday afternoon, this is what showed up when someone clicked on Amber's IMDb page or googled her. However, if you click on her real profile on the website, her name is spelled correctly. The replaced word, "Turd" appeared on both desktop and mobile– so it means it wasn't only a coincidence.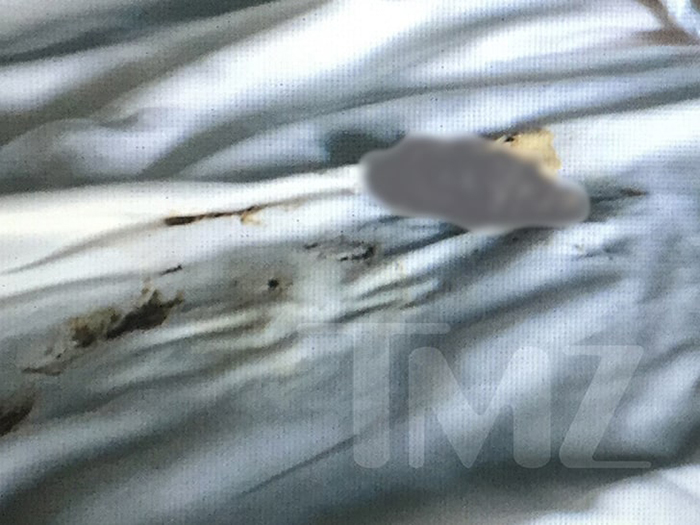 However, it's still not clear who was responsible for this act but one thing is sure it was done deliberately. We can expect that this was an IMDb issue rather than a Google one — The company owned and operated by Amazon was questioned for clarifications. The IMDb blunder was initially reported by the "Reel 360 News." In any case, this act obviously roots from the unpopular "delivery" which was seemingly left behind after the quarrel between the former couple during Amber's birthday back in 2016.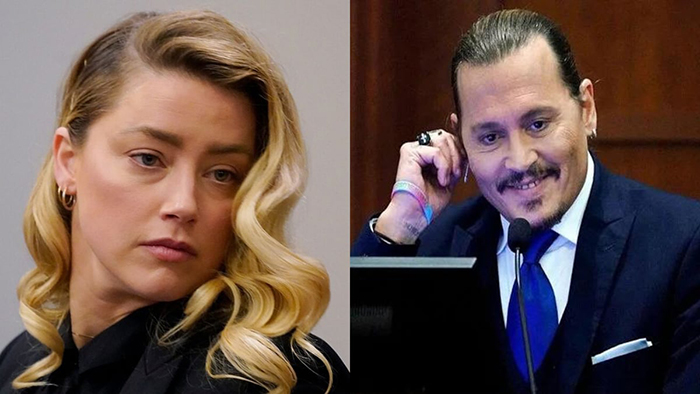 And according to Depp, he left, and when returned, he found a huge piece of crap in his bed. Amber didn't accept it to date, insisting it was one of their small dogs that did it.
However, when questioning was done, one of Johnny's security guards/drivers, clarified that Amber told him it was an "abominable joke gone wrong" on the way to Coachella the next day. A couple of weeks ago, Johnny testified about this incident– calling it absurd and grotesque, along with finding some humor in the strange memory.
The poop incident sounds strange which the viewers have latched onto, which could actually prove important when Heard is under cross-examination. However, the fact is all this may come down to believability. And if she continues to acc-use the dog, it could ding her with the jury. The longer this trial will stretch, the more the secrets and claims will come out and now it has become more like he-said-she-said.