Russell J. Ledet, a second-year medical student pursuing an M.D/MBA at Tulane University recently arranged for an outing for 14 of his fellow black classmates to Whitney plantation, now a museum, that had sla-ve quarters. Ledet took to Twitter to post a picture of the group in their white coats to symbolize their status outside the sla-ve quarters, and the picture garnered thousands of likes and shares in no time.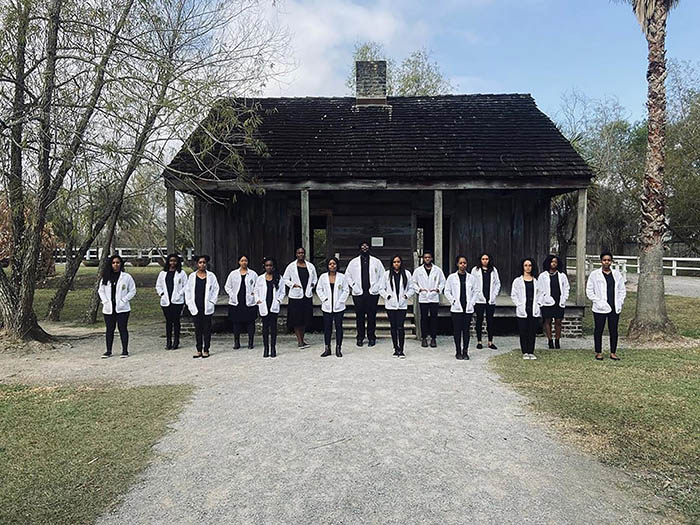 Ledet said that the quarters were created to treat us blacks like we didn't deserve anything good but here we are proving them wrong. One of his classmates, Labat, said that it was their moment of resiliency. Ledet is a U.S Navy veteran who holds a Ph.D. in molecular oncology. He said that he had visited the plantation earlier with another friend who worked with him at the same lab. The Whitney plantation happens to be the only museum highlighting the lives of blacks in America.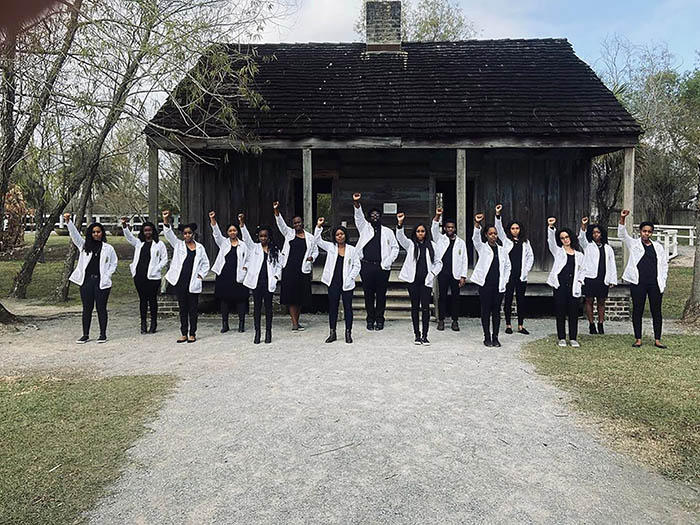 When Ledet approached his classmates with the idea to visit the plantation, they instantly agreed. They posted the picture on Twitter because they knew many people would resonate with it. Ledet also said that there are a lot of children out there hoping they get into their dream colleges, and the picture is a reminder that if they could do it, anyone can do it. He said that the picture motivates him on the days he doesn't enough energy. Ledet and the students created a website to gather donations for Black medical students.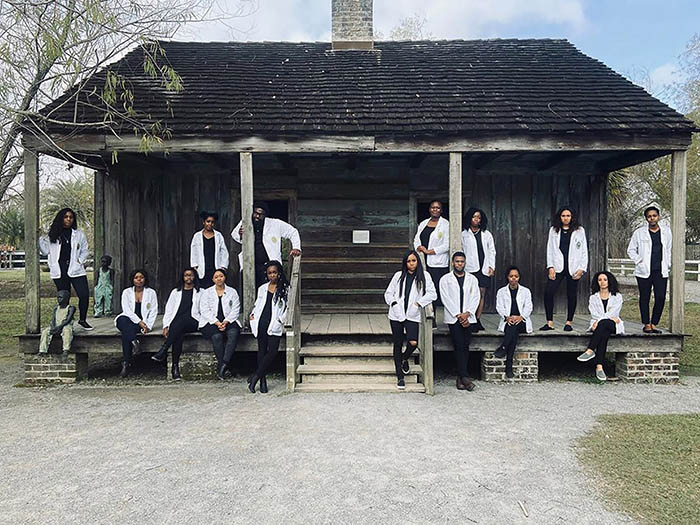 Labat said that growing up in a rural town in Mississippi where he barely saw Black people in authority, a picture like the one they clicked would have been an answer to everyone who told him he wouldn't make a good doctor. Ledet said that The director of the Office of Multicultural Affairs at the Tulane University School of Medicine, Bennetta Horne, also deserved credit for encouraging Black students in the medical college. He also said that he felt proud of himself.
When he stood on the porch of the sla-ve quarters and could imagine what the former residents of the quarters would feel like if they saw these students today because he is the wildest dream of his ancestors.