Bilal Quintyne, a 24-year-old man from Georgia is being cheered as a hero for helping a stranded confined woman whose wheelchair ran out of batteries on her way back home. The Smyrna, who was jogging when he found out a stranger who needed some help. As woman's wheelchair engine stopped functioning and she was left on wheels unbalanced partially on the crowded road and the sidewalk.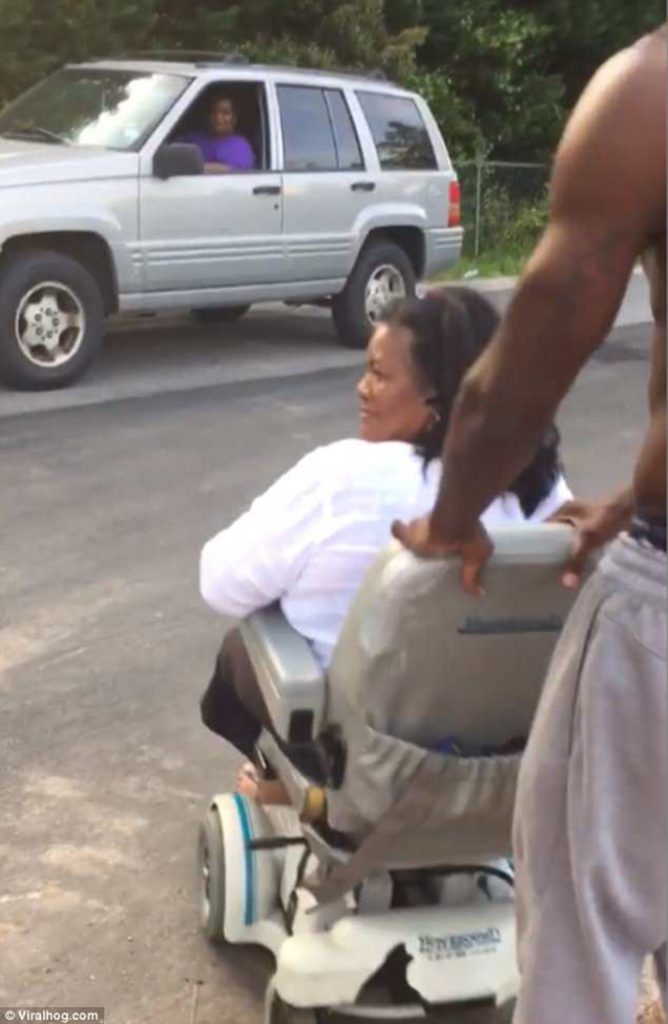 The father-of-two and amateur boxer then decided to help and took full responsibility for himself pushing the woman back to her home which was 30 minutes away in 90-degree temperature. On social media with the username 'Gifted King', he wrote along with a video: "God's Plan. God's Work. Her battery gave out and she didn't know how she was getting home. God blessed me with an able body. So WE pulled her home. A mile or not I wouldn't go home until she was home. Period."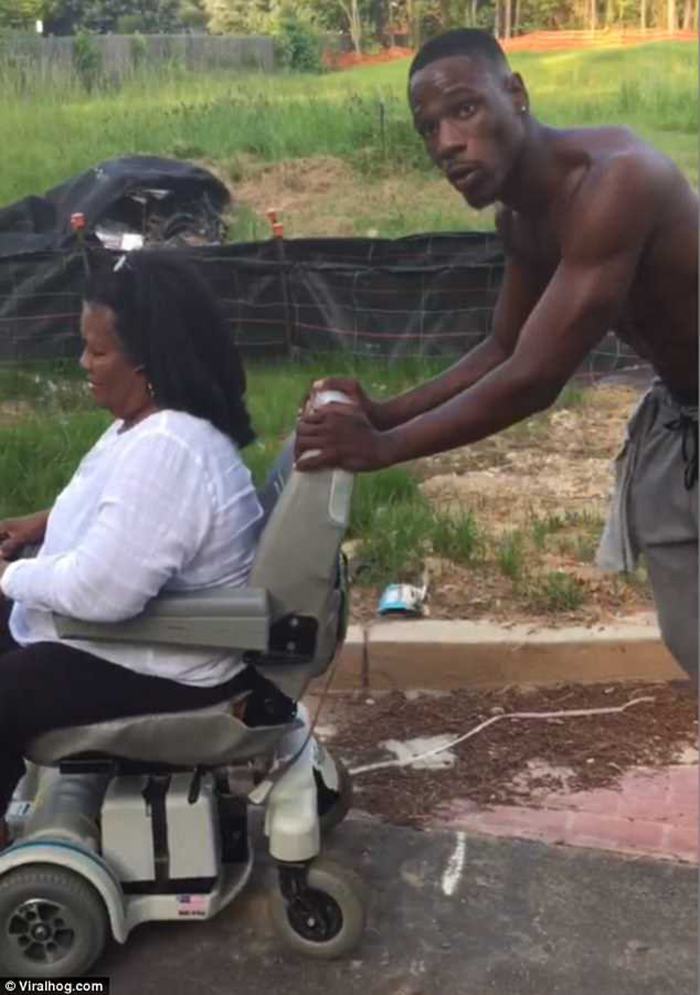 Since then the video clip has been shared 67,000 times. In the viral video, Quintyne can be seen pushing the lady who is sitting in her wheelchair to her apartment. However, the way to her home was not an easy road, he pushed her through tough uphill streets, proclaiming along the streets. He was sweating as he pushed uphill and said, "I don't care what you're going through. When God calls you for help, you're supposed to help, period. I don't care what you are going through personally. When he stops you to help, you're supposed to help, period."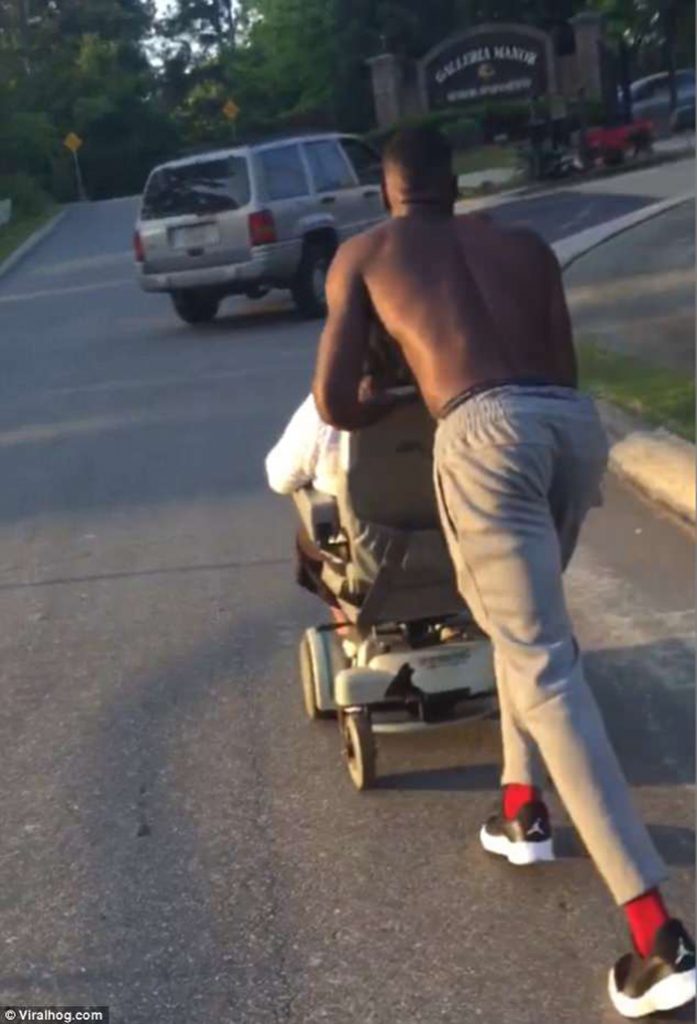 His friends were also present there filming the appreciable act saying, "actions speak better than words". According to Yahoo, the woman asked him a favor to call the emergency services to which Quintyne replied, "I'm in good shape. Where is your house? I'll take you myself." When he came to know that she was going to the grocery store, he offered to go food shopping for her, but she didn't agree. She was emotional, very grateful, and said that many people ignored her on the street without stopping to help.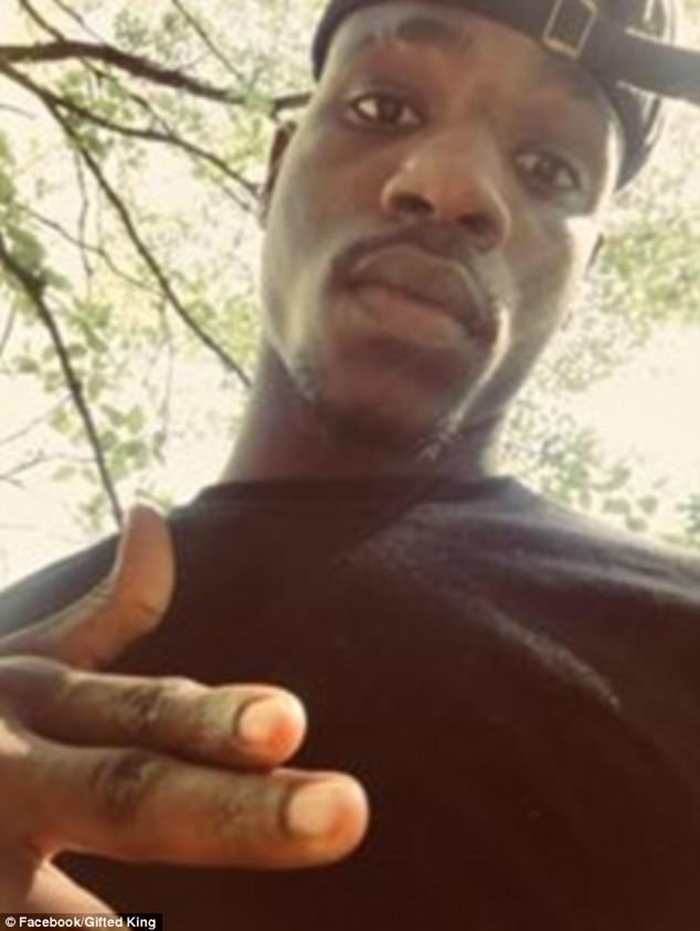 After safely dropping the lady at her home, Quintyne headed to the gym to continue training. He shared his views and said, I hope to spread positivity and be a good example for his children. He continued, I was only doing my job as a man. There's so much negativity around us and it cost nothing to love someone. The reason why he shared this on social media is to restore the values which people have forgotten, he added.