This First Grader Writes To Old Navy Asking Them For Girls Jeans With Real Pockets Kamryn Gardner is a 7-year-old from Bentonville Ark who loves her toys and treats them like natural treasures. That's exactly why she was not happy with retailer Old Navy not having real pockets for girls' jeans. So she decided to write a letter to them saying that the pockets were not real and she wanted jeans with pockets like her brother owned.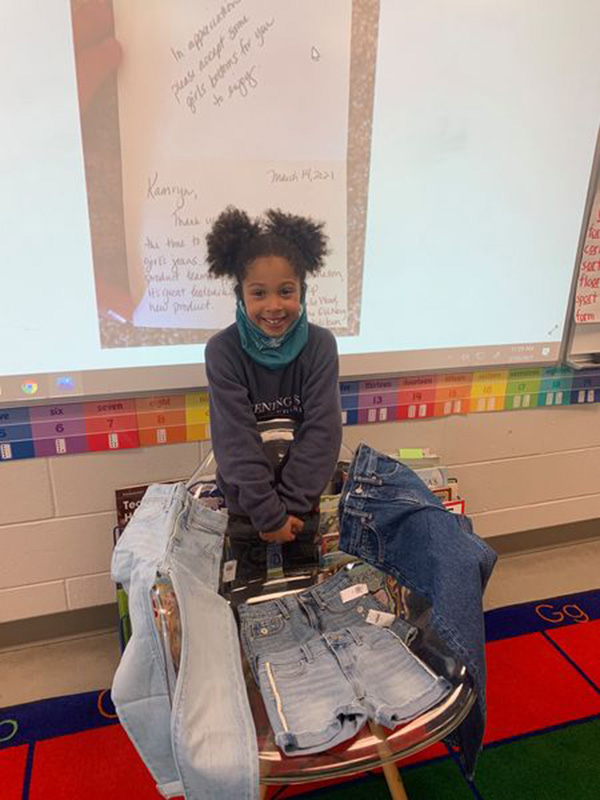 Kamryn's mother Kim Gardner, who works as a teacher in the school her daughter studies, said that Kamryn was frequently com-laining about her pants not having pockets and then decided to write a letter to Old Navy. Kim sat down with her daughter and helped her write the letter and send it.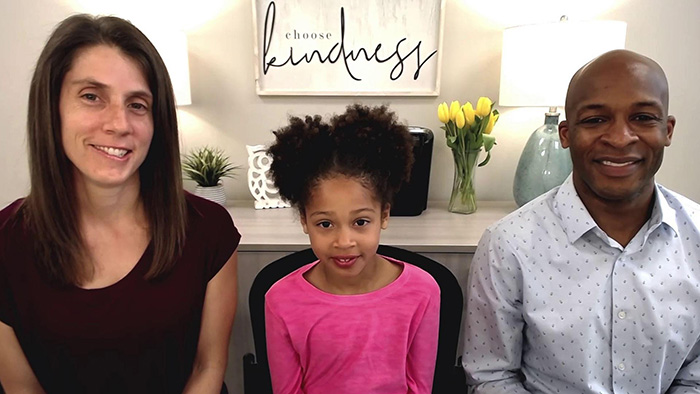 While the parents never expected any responses, Old Navy surprised them later. They sent two new pairs of Old Navy shorts and two pairs of jeans for Kamryn along with a handwritten letter.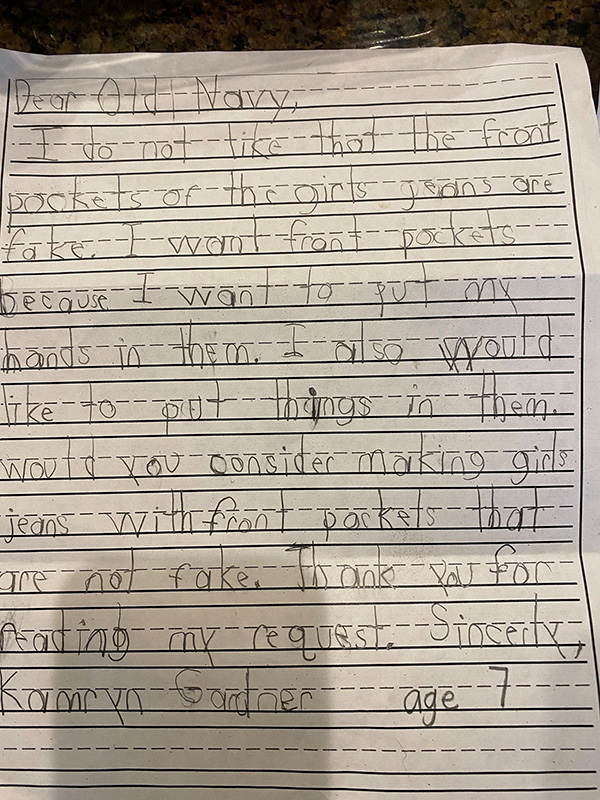 Kamryn also asked for a camera and a etch sketch but, she didn't get them. However, the 7-year-old was so excited to wear her new pants with real pockets to school and show everyone in her class.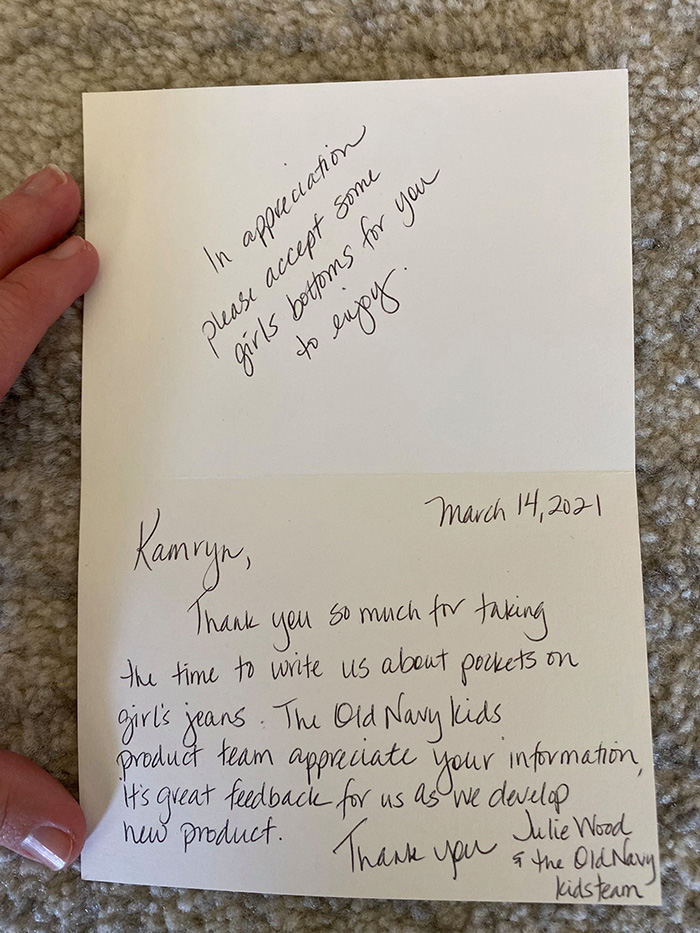 Her teacher Jayne said that she is an excellent and fun-loving person. Meanwhile, Old Navy's spokesperson said that the company will cater to Kamryn's request as they develop their new styles.