Bryant Collins was driving down Highway 72 in Madison County, Georgia. The highway as always was busy and then suddenly Bryant saw something that made him pull over. Bryant saw a little baby crawling near the road.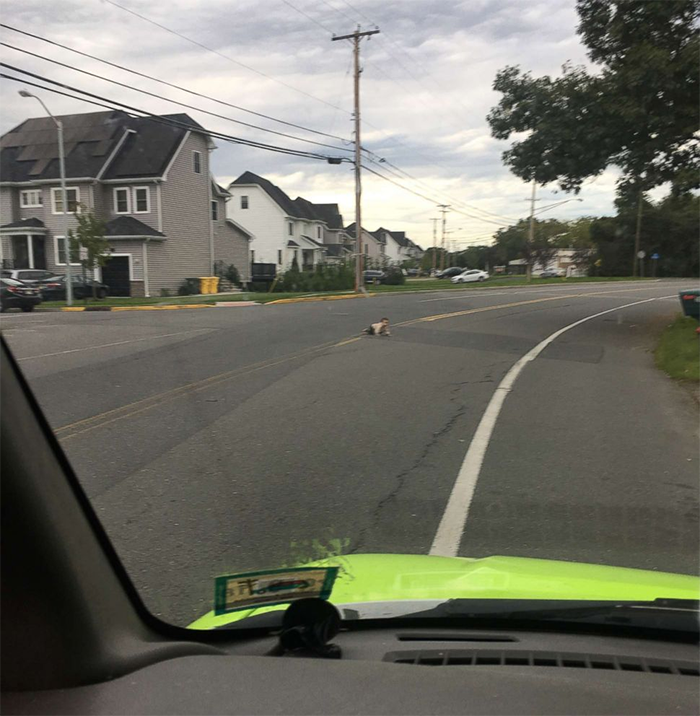 Bryant told to 11 Alive "I had seen something out of the corner of my eye, and I thought it was a baby." At first, Bryant thought that he might be mistaken and to be sure, he said "I just stopped and, when I got out, there was a baby almost on the highway." Bryant was taken aback when he the baby crawling on the highway.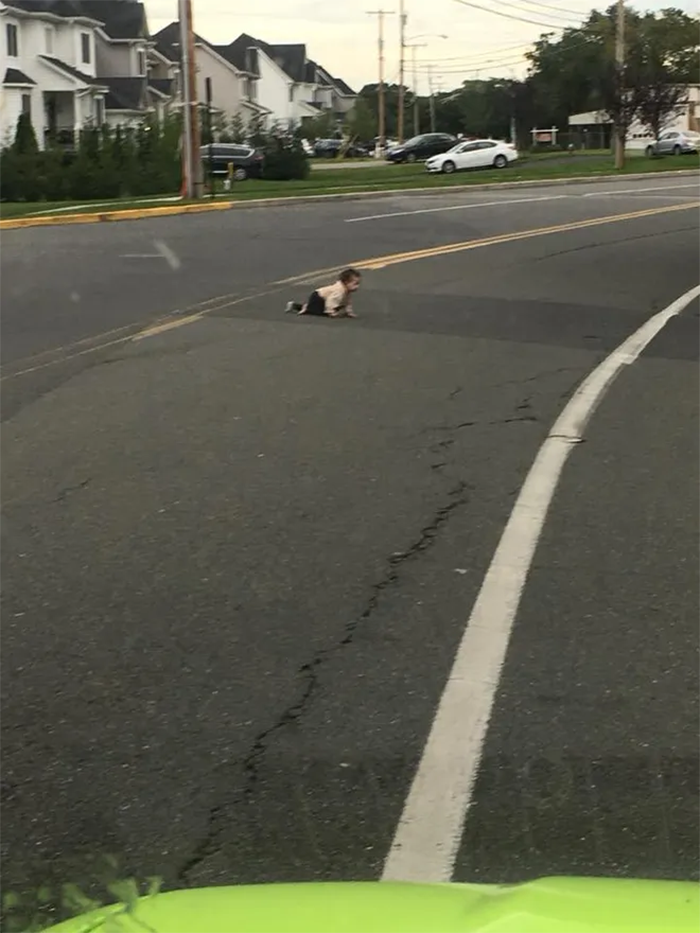 Bryant asked himself: "How could a baby be out here in the middle of nowhere?" His mind was shaken up with this. Bryant kept his mind calm and contacted the emergency services. Bryant connected with the 911 emergency. The operator at 911 too was not able to believe what she heard from the other side. Bryant waited for two hours with the little baby for the emergency services to arrive. On investigation it was found that 15 month old baby girl name was Emily Pickens. Her father Timothy Pickens was in judi-cial cu-stody and there was no information on Emily's mother too.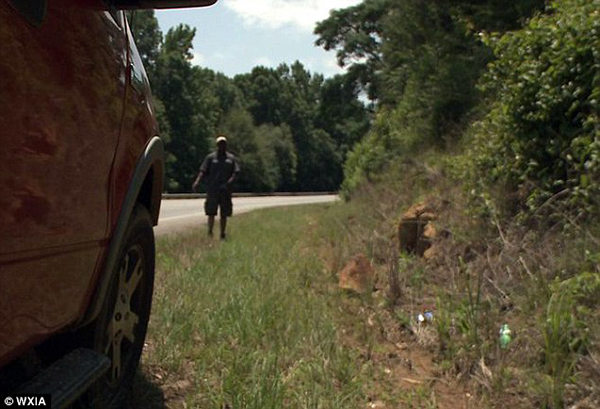 Emily was in care of her siblings who themselves were also small kids. Emily's home is 300 yards from Highway 72. Her siblings somehow missed Emily's crawling off from the home. The little one had crawled, the distance through the woods and embankment without much ha-rm. Bryant recollected on how he calmed down the baby while waiting for the emergency services.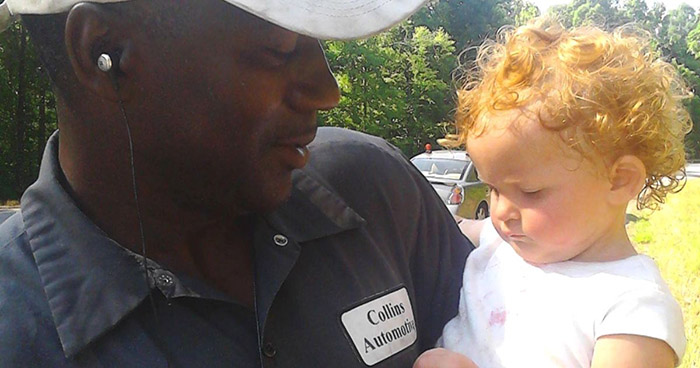 He said "The baby started crying, so I turned my phone on and let her listen to some gospel music, and she calmed right down." Bryant had a bitter past, a five years ago he was convi-cted with charges and had been impri-soned for a decade. All through these years, Bryant says he that he has tried to become a better person.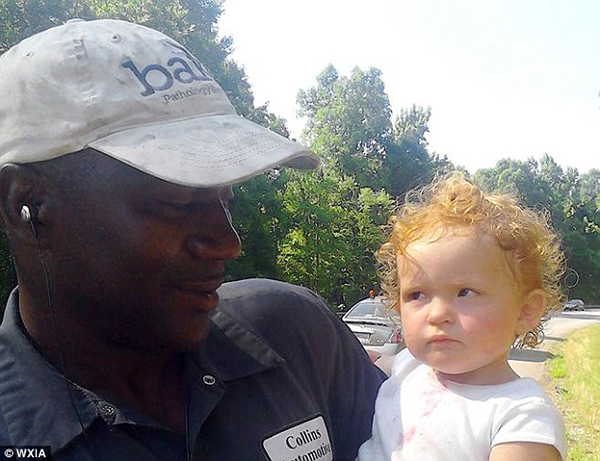 He said "When I was in lock-up, I made a very conscientious effort to change, and I did." He elaborated "I did 10 years in the federal institution for manufacturing freebase." In 2019 Collins said he credits God for him spotting Emily to save her from a mishap. He feels most of the people miss certain intricacies as they do not look around while driving. He remarked "He knew who he chose to do that.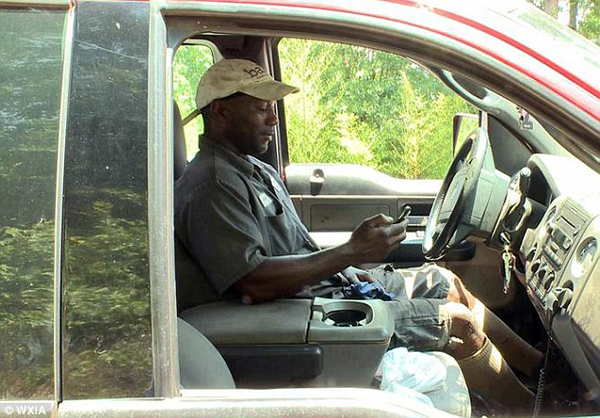 He knew I was going to be looking. Most people are not going to be looking. He knew that I was going to be looking both ways and saw that baby in that ditch," He also considers saving Emily as God's intervention to show him a new path.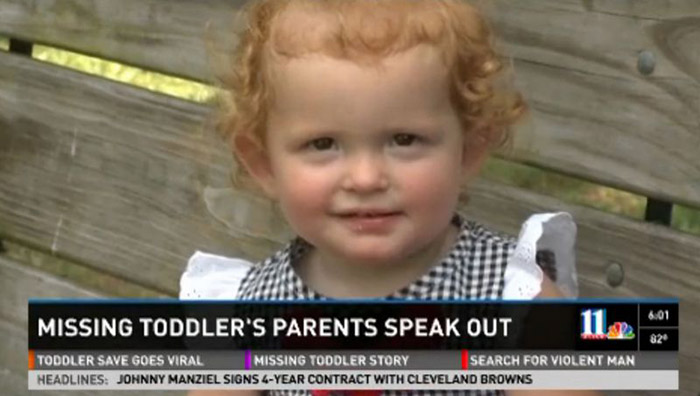 In 2019 he was serving meals to those in need in different neighborhoods around the Madison County area.
Presently, the former conv-ict is using the platform he gained from saving baby Emily to spread positivity to others. Collins is a living example of having a present with a cause and pushing to a better future when he shared "You cannot be afraid of your past. I don't have a problem with people calling me an ex-con. I don't have a problem with that."
Comments:
Mike – Baby is looking at him sideways like "you better stay out of trouble Unk, we're family now!" Good job Bryant.
Louis – That was a beautiful story. What a hero he is. And so precious to see him holding her in his arms. Gave me goosebumps
Devan – He's a good man even look at his body language and change in demeanor after admitting to his past not something he's really proud of.
John – We need more great men like this in our world. One that is willing to change his life and aside from that, he saves the life of a baby girl. What a great man and great character!
Lisette – Everybody deserves a second chance, and he did good with that second chance. I'd love to be his friend.