Actor Jamie Fox in his personal life believes in keeping his family together. He is a dedicated father and after having an un-hea-thy childhood himself, the actor wants to make sure his daughters have a safe family life. Born on 13th December 1967, in Terrell, Texas, Jamie Foxx has two adorable daughters Corinne Foxx, 27, and Annalise Bishop, 12.
Over the years, Jamie has established himself as a versatile actor.
The 53-year-old movie icon is in a bright spot. He divulged details of his bitter childhood in an interview with popular TV host Oprah Winfrey in the year 2012. Jamie revealed his original name as 'Eric Marlon Bishop' and he was born to Louise Annette Talley and Darrell Bishop. Though his parents separated and deserted him shortly after his birth, he was adopted by his maternal grandparents, Estelle Talley and Mark.
Learning Piano
Jamie remembers that he began playing piano at a very early age. His intense interest in music made him a huge fan of famous musicians – Lionel Richie and the gospel groups Clark Sisters and Commissioned.
He wanted to follow in their footsteps. He remembers that his grandmother too was keen on his playing piano as she felt he had the potential to become a noted musician. He said – "She said, 'I want to make sure you play the piano because I think that can get you on the other side of the tracks.'"
Foxx grew up playing the piano, joining the church choir, and becoming the Church's music minister. Foxx's expertise in piano earned him a scholarship to United States International University in San Diego, California to study classical piano and music theory. The scholarship was an opportunity for Foxx to explore the world beyond Texas. Though excited to join an international university and meet new colleagues, Foxx feared ra-cism. His apprehensions soon faded, after he met students from different countries. Some of his colleagues from London and Senegal too belonged to a Bl-ack household.
Growing Up
Talking about his grandmother's positive outlook he added, she knew who she was. And with the love she and my grandfather extended to me, she gone on that confidence ". Foxx instilled his grandmother's courageous spirit and grew up as a confident adult while attaining perfection in Piano at International University.
Distant Parents
Foxx never felt short of love as his grandparents were his constant support system. Similar to any other aban-do-ned child, he too hoped that someday his parents would show up later in his life. Disclosing details about his Parents, Foxx said his mother Louis was a "good looking" lady. He confessed longing for his mother's love but could never gather enough courage to talk to her as she appeared "Distant".
Talking about his father Darrel, Foxx recalled a few instances which made him realize his dad is least concerned about him.
During his youth, Foxx played like a star in a play, but despite just being a few miles away, Darrel skipped it. When Foxx's sitcom series "The Jamie Foxx Show " began to air in the late 1990s, Darrel was in Los Angeles but again caused agony to Jamie by choosing to visit a worship place over Jamie. Few more similar incidents reassured Foxx that his father meant his words, when his father once drew a line in the sand, telling Foxx that as they did not share the same religion he couldn't be his father.
Though his father's absence affected Foxx, he decided to move forward and not concern himself about the same. After that Foxx met his father only after his grandmother's demise. In what Foxx describes as "final conversation" He questioned Darrel about choosing Religion over his son's love.
Reconnecting With Parents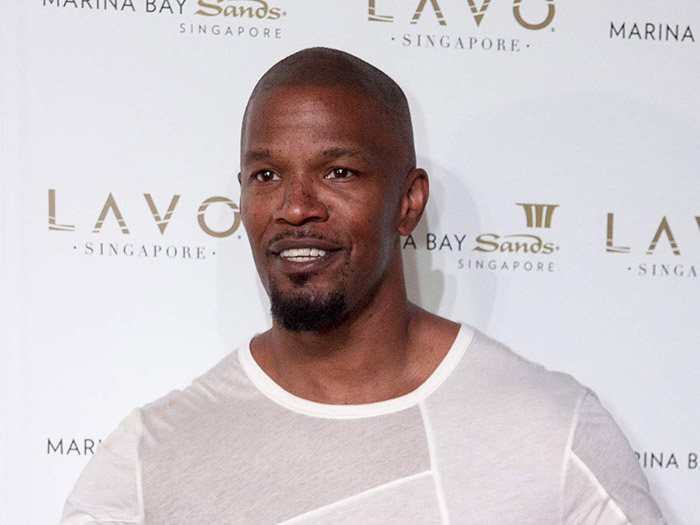 Destiny has its plans as Foxx has reconnected with his biological parents. Jamie Foxx talked about him living with his di-vorced Parents in Los Angeles under the same roof. Talking about reconnection, the Academy Award winner says, His father Darrel was jai-led for seven years. Though he never visited his father at the lock-up, he assured him of good times once he is out of the lock-up .
And now his father has been with him for the last twenty years. About his mother, Foxx recalls he would always ask his mother to visit him during Christmas. She accepted his offer 12 years ago and since then she has been with them. Initially, Foxx could not relate much to her but slowly they have sorted out their differences. Foxx jokingly describes his home as a "weirdly fun household as his mother still checks things out upon his father bringing his dates home.
Marriage is not on the Cards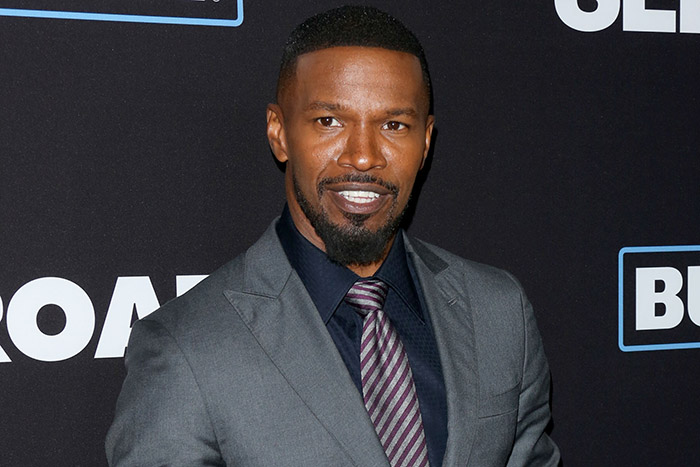 Though Foxx has been linked with actresses – Meagan Good, Katie Holmes, and R&B singer Fantasia, he insists on being single. Choosing to stay quiet on his rumored linkups, the "in living color" actor said traditional marriage was not for him and said he is "not the marrying type." Foxx's experiences have taught him the value of relationships and he continues to stay focused that his own family stays together.
Comments:
Linda – I never had my father in my life either, his loss. Keep it moving Jaime you're amazing.
Phyllis – What An Awesome Man You Became! Praise God for the Love and Care Given to You! Your Hard work and Self Determination Paid Off! Your are An Inspiration to Many! Thank You! Thank You Lord for this Powerful Testimony!
Carol – Not all Dad's are worth having in our lives anyhow. It was their loss.
They gave him up and missed out on having a son like that.
Marcella – Raise your head high, you are a strong/great person your grandparents are wonderful. God bless each of you.
Shirley – I agree with him. We survive with or without biological parents. We survive because we have to and we do it alone
Cindy – He was successful despite the lack of support from those that should have been there!