Meagan Good is a well-known Hollywood actress who gained fame for her roles in movies and series like Think Like A Man and Deception. However, recently she has been in the news for her weight loss journey. Megan has undergone transformations multiple times but her recent picture went viral, and her fans couldn't stop admiring her.
While she was appreciated for her weight loss transformation, many were also curious about how she made it.
It is a known fact that Meagan hits the gym almost every day and has also shared multiple workout challenges on her Instagram page for her fans. She says that the desire to do more action films, and wanting to have kids is what gave her the motivation to transform herself. Meagan has also been very vocal about her weight loss and has also shared the details. In addition to the heavy workout, Meagan practices intermittent fasting that helped her lose weight.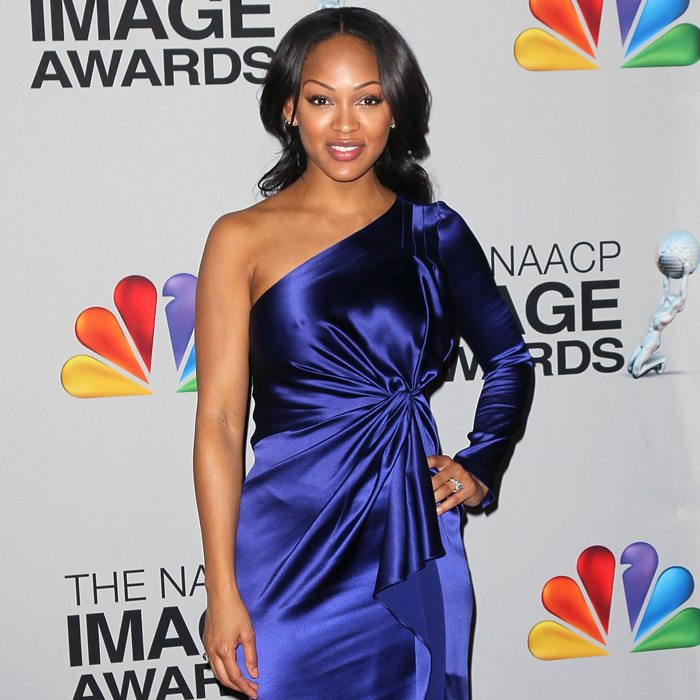 She has also been motivating her fans to take up workout challenges. Meagan is also involved a lot in self-care and also spoke about the same in an interview with E! where she said, that she likes getting on the couch in PJs and turning her phone off and resting and taking some time for herself, and that's what makes her feel relaxed. She also made her hair wraps called Good Girl Wraps by Meagan to protect her hair locks.
She also said that the COSRX pimple patch is one of her favourite skincare products. The others include dewy skin mist, LiLash purified Eyelash serum, and Kate Somerville spectrum SPF 50 sunscreen.