When it comes to maintaining the appearance and longevity of your vehicle, professional car detailing services play a crucial role. These services go beyond a standard car wash and provide a comprehensive cleaning and restoration process that leaves your vehicle looking as good as new. However, not all car detailing services are created equal. To ensure you receive the best results, it's important to understand the essential features that reputable car detailing services should offer. In this article, we will explore the key aspects to consider when choosing car detailing services, from trained technicians to high-quality products and exceptional customer service.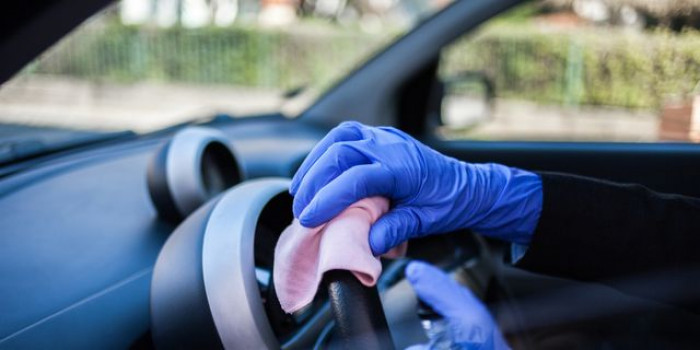 Trained Technicians
One of the most important features to look for in car detailing services is the presence of highly trained and experienced technicians. These professionals possess the knowledge and expertise required to handle different types of vehicles and apply the appropriate techniques and treatments for optimal results. They are well-versed in the latest detailing techniques and stay up-to-date with industry advancements to provide the highest level of service.
Interior Detailing
A reputable car detailing service should offer comprehensive interior detailing that goes beyond a basic vacuum and wipe down. The interior of your vehicle deserves the same attention as the exterior. Look for services that include thorough cleaning of all interior surfaces, such as dashboard, console, door panels, upholstery, carpets, and windows. This includes the removal of stains, dirt, dust, and odors. A professional detailing service will use specialized tools and products to ensure a deep and long-lasting clean.
Paint Correction and Protection
The exterior of your vehicle is exposed to various elements that can cause damage and wear over time. A reliable car detailing service should offer exterior paint correction and protection. This involves removing imperfections such as swirl marks, scratches, and oxidation through a meticulous process of polishing and buffing. Additionally, the service should provide a protective layer such as wax or sealant to shield the paint from environmental factors like UV rays, dirt, and pollution.
Engine Bay Detailing
Engine bay detailing is often overlooked but is an important aspect of a comprehensive car detailing service. A well-maintained engine bay not only enhances the overall appearance of the vehicle but also contributes to its longevity and performance. Look for services that include a thorough cleaning of the engine bay, including degreasing, removing debris, and applying protective coatings. This ensures that your engine remains in optimal condition and reduces the risk of potential issues.
Quality Assurance
Exceptional car detailing services focus on attention to detail and provide a rigorous quality assurance process. From the initial inspection to the final review, every step of the detailing process should be performed meticulously. This includes meticulous cleaning, careful application of products, and thorough inspections to ensure the best results. A reliable service will strive for perfection and take pride in their work, leaving no room for shortcuts or subpar outcomes.
High-Quality Equipment
The quality of the products and equipment used in car detailing services greatly impacts the final results. Reputable services utilize professional-grade, eco-friendly products that are safe for your vehicle and the environment. They invest in high-quality tools and equipment to achieve superior cleaning and detailing outcomes. When selecting a car detailing service, inquire about the products and equipment they use to ensure that they meet industry standards.
Customized Packages
Every vehicle has unique requirements, and a reputable car detailing service understands this. Look for services that offer customized service packages tailored to your specific needs and preferences. Whether you require a basic detailing package or a more extensive treatment, the service should be flexible and able to accommodate your requests. This ensures that you receive the level of care and attention your vehicle deserves without paying for unnecessary services.
Convenience and Timeliness
Convenience and timeliness are essential factors to consider when choosing a car detailing service. Look for services that offer flexible scheduling options and can accommodate your availability. Mobile detailing services, where the professionals come to your location, can be particularly convenient. Additionally, inquire about the estimated time required to complete the detailing process. While a thorough job takes time, a reliable service should strive to minimize any inconvenience to you and provide a reasonable timeframe for completion.
Additional Services
In addition to the core car detailing services, it's beneficial to choose a provider that offers additional services to enhance the overall appearance and protection of your vehicle. These services may include paintless dent removal, headlight restoration, wheel and tire cleaning, leather conditioning, and paint protection film installation. Having a comprehensive range of services available allows you to address all your vehicle's needs in one place, saving you time and effort.
Customer Service
Lastly, exceptional customer service is a vital feature of any reputable car detailing service. Look for providers that prioritize customer satisfaction and go the extra mile to ensure a positive experience. This includes clear communication, prompt responses to inquiries, friendly and knowledgeable staff, and a commitment to addressing any concerns or issues that may arise. Reading customer reviews and testimonials can provide valuable insights into the level of customer service a particular service offers.
Wrapping It Up
Choosing the right car detailing service is crucial to maintaining the appearance, value, and overall condition of your vehicle. By considering the essential features mentioned in this article, such as highly trained technicians, comprehensive interior and exterior detailing, attention to detail, high-quality products, customized service packages, convenience, and exceptional customer service, you can make an informed decision. Remember that investing in professional car detailing services not only enhances your vehicle's aesthetics but also contributes to its long-term protection and performance.
It's important to note that the specific features and packages offered by car detailing services can vary. Some services may provide basic detailing, while others may offer more comprehensive options. It's recommended to inquire about the specific features and pricing offered by a detailing service before making a decision.