This Walmart Employee Polish A Disabled Woman's Nails After A Salon Refused To Do So This Walmart cashier, Ebony Harris has been receiving a lot of appreciation after she offered to paint the nails for one of her regular customers who had a disability that caused her hands to shake, was refused service by a nail salon.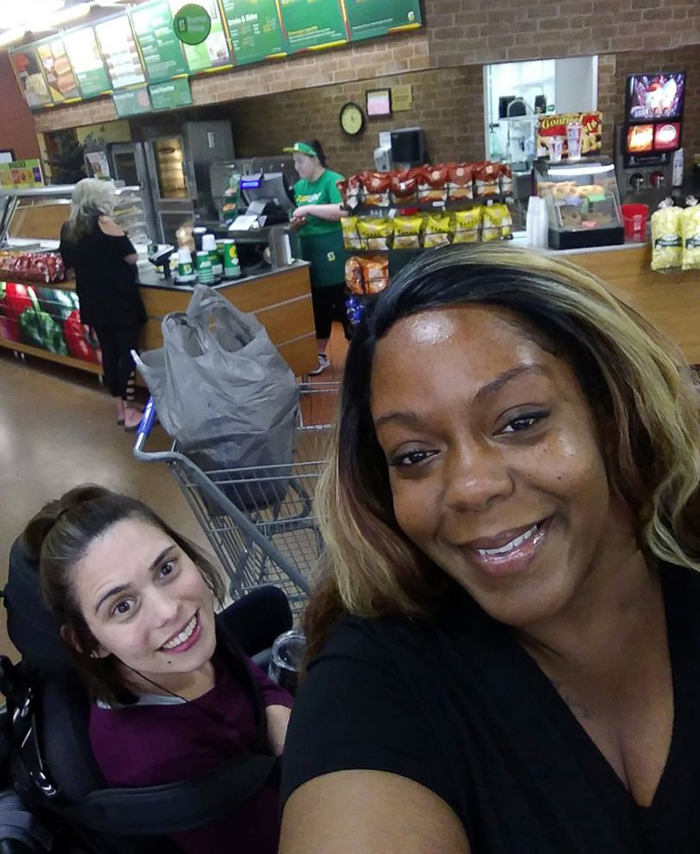 Harris painted Angela Peter's nails in blue at the subway seating in Walmart at Burton, Michigan. Angela said that the nail salon thought it would be difficult to polish her nails because her hands kept shaking.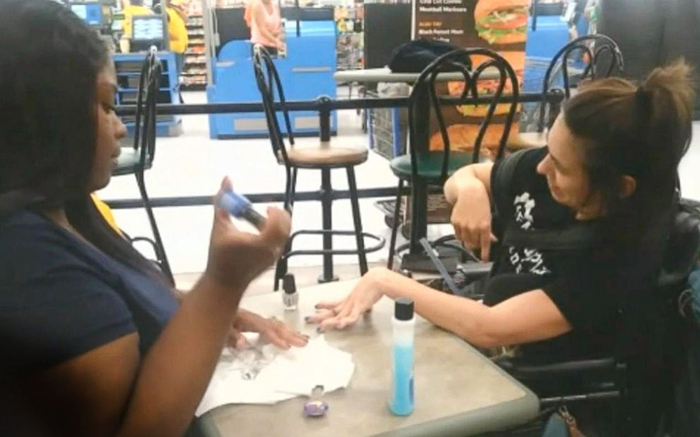 Harris, who has known Angela since she was a regular customer at Walmart said that she wanted to do something to make Angela's day special.
Harris said she was a little unsteady and yet managed to pick this shiny blue shade and painted her nails.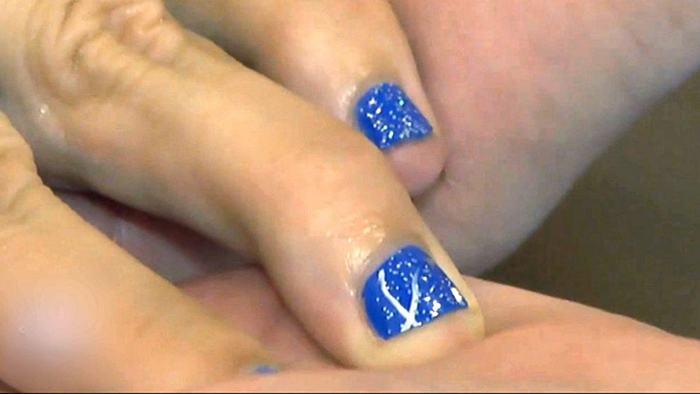 Harris also spoke about the incident to ABC News. A woman at the Subway restaurant saw the nail painting session, and on finding out about the incident, she snapped a picture of Angela and Harris and posted it on social media, where it went viral.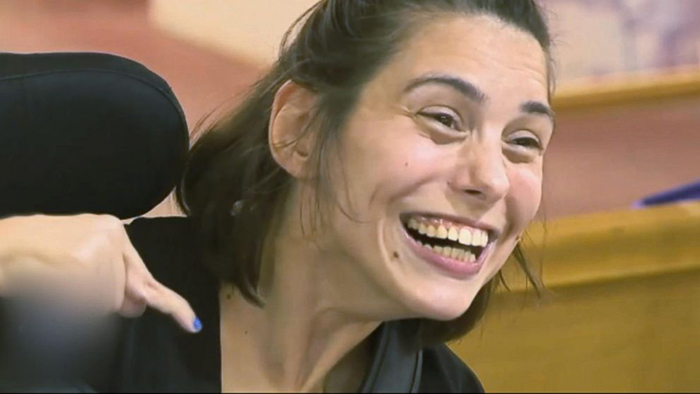 Harris said that although she is grateful for the kind comments, she just wanted Angela to feel special. Walmart also appreciated Harris' actions.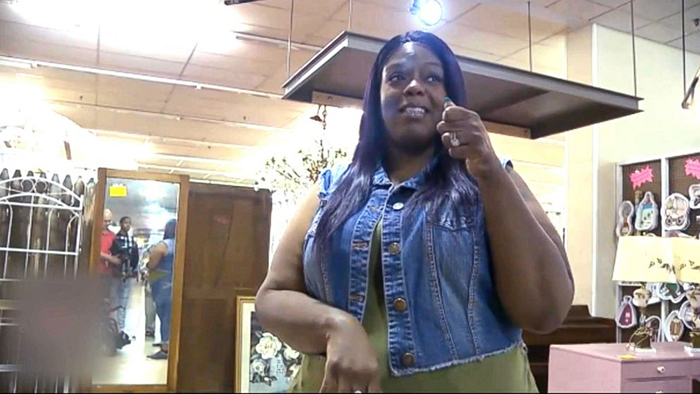 Angela told ABC News that people should be made aware of how to treat people with disability and also said that she forgave the nail salon people for their actions. Harris hopes that the story will inspire people to treat disabled people the right way and not look down on them.