A vital element of every successful company plan is market research. You may decide wisely on product development, marketing, and other essential business choices by having a thorough awareness of your target market and the larger industry landscape.
Primary and secondary market research are the two basic categories. Both approaches entail acquiring and analyzing data to provide insights, but they vary in terms of the data sources used, the techniques used to collect the data, and other elements.
We will discuss the distinctions between primary and secondary market research in this blog article and advise when to apply each strategy. Understanding the benefits and drawbacks of these research techniques may help you stay competitive, whether you're a startup founder or a seasoned company executive.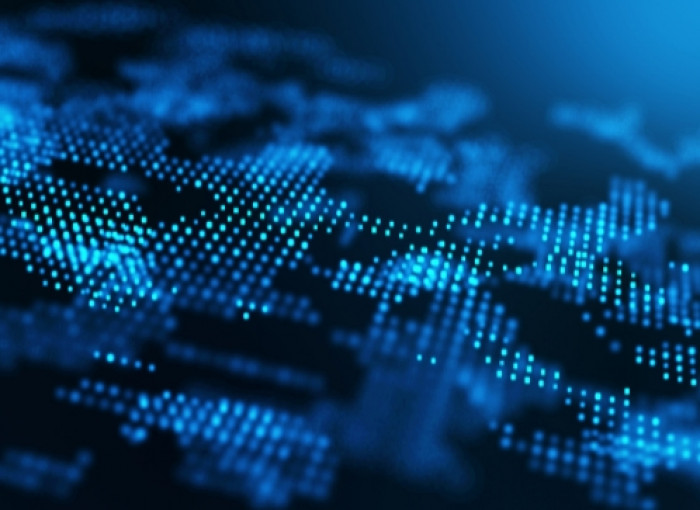 Primary Market Research
Collecting first-hand information from your target market is the goal of primary market research. You or a company you have hired to research on your behalf is responsible for gathering this information.
In-depth information particular to your company's needs is what primary research is meant to collect. Excellent knowledge of your clients, rivals, and the larger market in which you compete is achieved by applying the information obtained.
Primary Market Research Sources
Businesses can get primary market research data using a variety of techniques. Among the most prevalent techniques are:
Surveys: In surveys, a group of people is questioned repeatedly to get their ideas or insights. There are several ways to conduct surveys, including by phone, in person, and by email.
Interviews: One-on-one interactions with people are known as interviews, and they are used to learn about people's experiences, beliefs, and actions. Interviews can be conducted over the phone or in person.
Focus groups: Focus groups are talks conducted in small groups and facilitated by a facilitator. Focus groups collect in-depth opinions on a particular product or service from a specified target demographic.
Observation: Observation entails seeing how customers interact with goods, services, or the setting in which they live or work. Observational studies can be carried out in person or online.
Pros and Cons of Primary Market Research
There are various benefits and drawbacks of undertaking primary market research:
Pros:
Customized: Primary research may be done to fit your unique company goals and demands.
Relevant: The most pertinent insights are given to you through primary research data, which is current and up to date.
Control: The study procedure, including the research design and data-gathering techniques, is entirely within your control.
Accuracy: Since primary research involves interviewing your target population, it offers the most precise and trustworthy information.
Cons:
Time-consuming: Primary research may be expensive and time-consuming, especially if it is done internally.
Limited sample size: Depending on the extent and breadth of your research, the sample size for primary research may be small.
Bias: The data may contain biases due to the research design and data-gathering techniques.
When To Use Primary Market Research?
Primary research is helpful when you want technical information catered to your company's needs. It is also beneficial if you need to get information from a particular target market that cannot be done through secondary research. Primary research may be acceptable in the following circumstances:
When introducing a new good or service
When creating a marketing plan
When dividing the market into segments
When evaluating client happiness
When reviewing competitor research
Primary market research, in general, is a valuable technique for firms to understand better their target market and the more significant industry in which they compete. Primary research can be expensive and time-consuming, but its advantages greatly exceed these drawbacks, especially when combined with other research techniques like secondary research.
Secondary Market Research
Secondary market research entails gathering and studying already-existing data. This information may be found in many places, such as government statistics, business reports, university studies, and market research organizations. The goals of secondary research are to gain a comprehensive grasp of the industry and identify patterns that might guide business decisions.
Secondary Market Research Sources
The following are some instances of secondary market research sources:
Government data: The government compiles and disseminates a wide range of information on economic and social indicators, including consumer expenditure, employment rates, and demographic information.
Industry reports: Industry reports offer an in-depth study of a particular market or industry sector, and they may contain information on the market's size, growth patterns, and significant players.
Academic studies: Academic studies offer in-depth analysis of a particular subject, including consumer behavior or marketing tactics.
Market research companies: Market research & analytics companies gather information through primary research and evaluate it to provide reports on market opportunities, consumer trends, and industry trends.
Pros and Cons of Secondary Market Research
The practice of secondary market research has several benefits and drawbacks, including:
Pros:
Cost-effective: Since secondary research does not require collecting new data, it is frequently less expensive than primary research.
Accessible: Information from secondary research is generally available, simple to acquire, and available from several sources.
Wide-ranging overview: Secondary research can comprehensively examine market and industry trends.
Cons:
Lack of customization: The data from secondary research may need to be adapted to your company's requirements.
The credibility of the data: Depending on the source and techniques used for data gathering, the reliability of secondary research data may be in doubt.
Information out of date: Secondary research data may not be current or applicable to the industry state.
When To Use Secondary Market Research?
To minimize the time and cost of performing primary research, you may utilize secondary research to get a comprehensive overview of market or industry trends. Secondary research may be appropriate in the following circumstances:
When examining market conditions and tendencies
When identifying prospective rivals and industry participants
When evaluating industrial norms and benchmarks
When creating a marketing plan
In getting ready for a product launch
Generally, secondary market research is a valuable tool for firms to learn about market trends and the business environment. While it might not be as explicitly suited to a particular firm as primary research, it can offer a comprehensive industry perspective that can help with business choices. When utilizing secondary research, it's crucial to keep in mind the data's validity and applicability to the present state of the industry.
Differences Between Primary and Secondary Market Research
Definition and Purpose
The objectives and goals of primary and secondary research differ significantly. In contrast to secondary research, which includes gathering and evaluating material already collected, primary research involves gathering and analyzing data directly from the source.
Primary research aims to collect fresh, unique material to answer a particular study topic or theory. Secondary research is used to study market and industry trends more thoroughly and to spot patterns and trends that may help guide company decisions.
Data Collection Methods
Both primary and secondary research employ distinct data-gathering techniques. Preliminary research data is gathered through surveys, focus groups, interviews, and observations. Conversely, secondary research data is collected from existing sources, including government statistics, business reports, and university studies.
Customization
The degree of personalization is yet another important distinction between primary and secondary research. Primary research enables a more focused approach to data collecting since it may be adapted to the particular study topic or idea. Conversely, secondary research data may not directly answer a business's needs because it is not targeted to a particular research subject.
Data Reliability
Another significant distinction between primary and secondary research is the validity of the data. Data for primary research is gathered straight from the source, which can increase accuracy and trustworthiness. Conversely, secondary research data could not be as accurate and may not have been collected using the most dependable procedures.
Time and Cost
Since primary research necessitates data collection from the beginning, it is frequently more time- and money-consuming than secondary research. Compared to preliminary research, secondary research often takes less time and costs less money because the data is already available and does not need to be gathered from the start.
When To Use Each Method
The firm's unique requirements will determine whether to employ primary or secondary research. Primary research is helpful when companies need to collect special, hard-to-find data or information or when they need to respond to a specific study topic or idea.
When organizations wish to minimize the time and expense of performing primary research or when they need to obtain a comprehensive awareness of market or industry trends, they might benefit from secondary research.
In Conclusion
In conclusion, primary and secondary research are essential tools for firms to understand market trends and the business environment. Although preliminary research is more focused and specialized, it may also be time-consuming.
Secondary research is less time- and money-consuming, but it must be more customized to a business's particular needs. Before choosing which strategy to employ, companies should consider their unique research requirements and the advantages and disadvantages of each technique.
It's also crucial to consider hiring market research consulting if you want to get the most out of your market research. Whether for primary or secondary research, SG Analytics, a marketing analytics company, has the knowledge and experience to conduct research and analysis specifically targeted to a business's needs.