Is it worthy to buy iPhone 12 Pro Max in 2023?
The answer is Yes. Especially when you take into account the savings connected with purchasing a lightly used model, a used buy iPhone 12 Pro Max is well worth it if you're searching for an economical iPhone with a superb camera, extended battery life, and a high-quality display.
As soon as a new model of a smartphone is out, some individuals will declare it to be antiquated and ancient. Following this frame of reasoning, it would suggest the iPhone 12 is outmoded now that Apple has produced the iPhone 13 and the iPhone 14. The iPhone 12 is actually a lot more tempting now that the iPhone 13 and iPhone 14 are out, the exact opposite of what you would think. Learn more about the benefits of the iPhone 12 in the next paragraphs.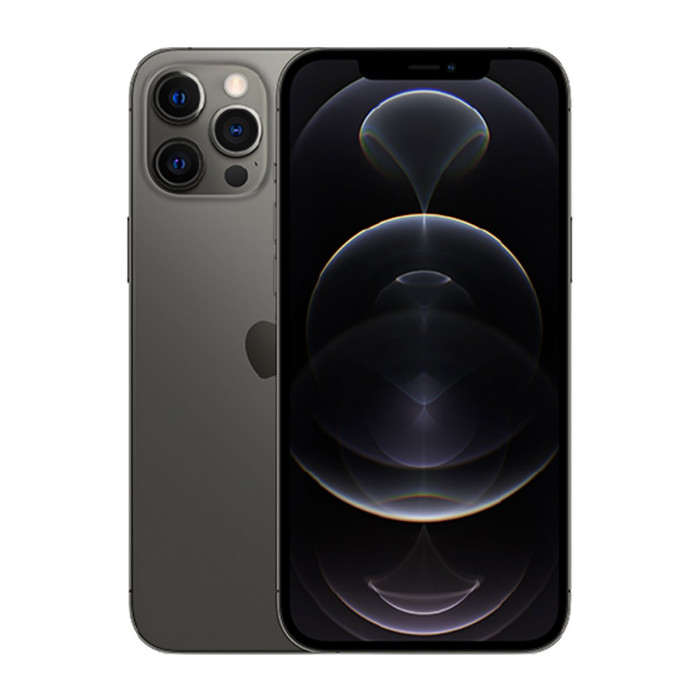 Specifications of iPhone 12 Pro Max
On October 13, 2020, Apple made the iPhone 12 family official. The normal iPhone 12, the iPhone 12 mini, the iPhone 12 Pro, and the iPhone 12 Pro Max are all included in the iPhone 12, which is the 14th iteration of the whole iPhone line-up.
The iPhone 12 is the successor to the iPhone 11 range, but instead of continuing with three versions, Apple introduced a fourth model this time around - the iPhone 12 small. The four iPhone 12 versions all have a lot in common, including the Super Retina XDR display, 5G connectivity, and Apple's A14 Bionic processor. Yet each of these four models also has attributes that enable them to distinguish out within the family range.
Display
The iPhone 12 Pro Max display features rounded sides that fit within a typical rectangle and follow a lovely curved design. The screen measures 6.68 inches diagonally when measured in a regular rectangular form.
- Super Retina XDR display
- 6.7‑inch (diagonal) all‑screen OLED display
- 2778‑by‑1284-pixel resolution at 458 ppi
- HDR display
- True Tone
- The wide color (P3)
- Haptic Touch
- 2,000,000:1 contrast ratio (typical)
- 800 nits max brightness (typical); 1200 nits max brightness (HDR)
- Fingerprint-resistant oleophobic coating
- Support for the display of multiple languages and characters simultaneously
Processor Chip
An iPhone 12 Pro Max has A14 Bionic chip.A 64-bit ARMv8.5-A system on a chip (SoC), the Apple A14 Bionic was created by Apple Inc. As well as the iPhone 12 Mini, iPhone 12, iPhone 12 Pro, and iPhone 12 Pro Max, it can be found in the fourth generation iPad Air and tenth-generation iPad. According to Apple, the graphics processing unit (GPU) is up to 30% quicker than the A12, while the CPU is up to 40% faster than the A12. It also has new machine learning matrix accelerators and a 16-core neural engine, which execute twice as quickly and ten times as quickly, respectively.
- A14 Bionic chip
- Next‑generation Neural Engine
Camera
The front and back cameras' features are among a few other significant upgrades.
Night mode and Deep Fusion are supported by the iPhone 12 front camera.
The iPhone 12's front- and back-facing cameras enable Dolby Vision up to 4K at 30 frames per second, Time-lapse, Night Mode, and HDR video recording.
The technical specifications are listed below;
- Pro 12MP camera system: Ultra Wide, Wide, and Telephoto cameras
- Ultra Wide: ƒ/2.4 aperture and 120° field of view
- Wide: ƒ/1.6 aperture
- Telephoto: ƒ/2.2 aperture
- 2.5x optical zoom in, 2x optical zoom out; 5x optical zoom range
- Digital zoom up to 12x
- Night mode portraits enabled by LiDAR Scanner
- Portrait mode with advanced bokeh and Depth Control
- Portrait Lighting with six effects (Natural, Studio, Contour, Stage, Stage Mono, - - High‑Key Mono)
- Dual optical image stabilization (Wide and Telephoto)
- Sensor-shift optical image stabilization
- Five-element lens (Ultra Wide); six‑element lens (Telephoto); seven-element lens (Wide)
- Brighter True Tone flash with Slow Sync
- Panorama (up to 63MP)
- Sapphire crystal lens cover
- 100% Focus Pixels (Wide)
- Night mode (Ultra Wide, Wide)
- Deep Fusion (Ultra Wide, Wide, Telephoto)
- Smart HDR 3
- Apple ProRAW
- Wide color capture for photos and Live Photos
- Lens correction (Ultra Wide)
- Advanced red-eye correction
- Photo geotagging
- Auto image stabilization
- Burst mode
- Image formats captured: HEIF and JPEG
Does the iPhone 12 Pro Max Support 5G
The long and short of it is "Yes"; the iPhone 12 Pro Max does support 5G networks. All iPhone 12 models support 5G networks, enabling faster download speeds than ever before. This is the lineup from which they decided to integrate 5G with their devices.
With 5G technology, users can experience improved responsiveness when downloading content or streaming video, as well as better online gaming experiences.
There is an array of antennas on the iPhone 12 Pro Max that can intelligently switch between 5G, LTE, Wi-Fi, and other networks to maximize the speed and reliability of the connection.
Additionally, with this device, users will also be able to take advantage of 5G capabilities such as carrier aggregation and multi-user multiple input/output (MU-MIMO). It enables faster download speeds and better overall performance when connected to a 5G network.
Overall, with the improved connectivity that 5G offers, the iPhone 12 Pro Max provides users with a much more immersive experience for applications such as online gaming and video streaming. Thanks to its advanced antenna system and support for next-generation technologies, the iPhone 12 Pro Max is capable of delivering a truly superior 5G experience.
However, since the 5G technology is still relatively young, there are a few kinks that the company needs to sort out. These issues include:
Battery Drain: One of the most common issues that iPhone 12 Pro Max users are reporting is battery drain while using 5G networks.
Poor Network Reception: Some users have noted that they experience poor reception when trying to connect to 5G networks with their iPhone 12 Pro Max, making it difficult to maintain a connection.
Sluggish Performance: Many users have reported that their iPhones become sluggish and laggy when connected to 5G networks, which can significantly affect performance and usability.
Signal Interference: In some cases, external sources of interference, such as other wireless devices or structures, can interfere with the 5G signal on the iPhone 12 Pro Max, causing connectivity issues.
Overheating: Some users have reported that their iPhone 12 Pro Max device gets hot and overheats when using 5G networks. It can cause the phone to slow down or even shut off in some cases.
Even though there are some issues, I am confident that with time this technology will be able to transform how we perceive and experience internet speeds.

Conclusion

All-in-all, iPhone 12 Pro Max does support 5G connectivity with some minor issues. Over time the company will resolve these issues just like the previous internet connections. I don't think it's a very big issue because it can fulfill most of our connectivity needs with 4G connectivity.
However, I won't stop you from using 5G because it has its own benefits that you should know. Additionally, if you're planning to buy the iPhone 12 Pro Max, then head over to Wise Market Pakistan, where you can get both new and used devices. I'll recommend the used ones because not only are they cheap, but they also perform as well as new ones.
These were the reason that iPhone 12 Pro Max is worth it in 2023. If you need a phone with a beautiful display, camera, and fast processing then iPhone 12 Pro Max is the best choice for you. If you are looking for used iPhones I would suggest buying them from Wise Market Pakistan. They have a wide range of used iPhones with a 13-month warranty.