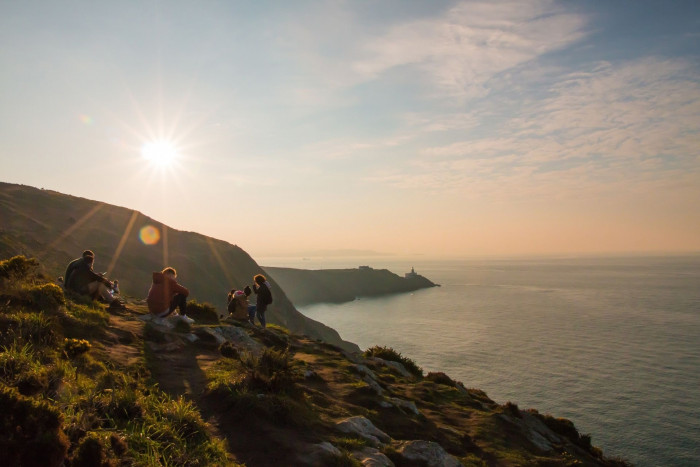 When it comes to unforgettable summer experiences, Ireland offers a plethora of options for children and teenagers. From thrilling outdoor adventures to skill-building programs, summer camps in Ireland provide a unique opportunity for young people to engage in exciting activities while exploring the country's rich history and natural beauty. In this article, we will explore some of the most popular summer camps in Ireland that combine thrills and skills, ensuring a summer to remember.
Outdoor Adventure Camps:
Outdoor adventure camps in Ireland offer an exhilarating and memorable summer experience for children and teenagers. These camps take advantage of Ireland's stunning natural landscapes, allowing participants to engage in thrilling activities while fostering a love for the outdoors.
One popular outdoor adventure camp is the Delphi Adventure Camps, located in County Galway. These camps provide a wide range of exhilarating activities such as kayaking, rock climbing, surfing, zip-lining, and more. Participants learn essential outdoor skills while experiencing the beauty of Connemara's mountains, lakes, and coastline. The camps focus on teamwork, resilience, and personal development, as campers tackle challenges and build confidence in a supportive environment.
Another renowned outdoor adventure camp is the Killary Adventure Centre in County Galway. This camp offers a diverse range of activities, including kayaking, gorge walking, archery, sailing, and high ropes courses. With expert instructors, campers can develop their outdoor skills and discover new passions. The camp emphasizes environmental awareness, promoting a respect for nature and sustainability.
Additionally, there are camps that specialize in specific outdoor pursuits. For example, the Surfdock Watersports Summer Camp in Dublin focuses on water-based activities such as kayaking, paddleboarding, and windsurfing. Participants can learn to navigate the waves while enjoying the stunning coastal scenery.
Outdoor adventure camps in Ireland provide not only thrilling experiences but also teach valuable skills such as problem-solving, resilience, and teamwork. Participants develop a sense of self-reliance and gain a deeper appreciation for nature and the environment. These camps create lifelong memories and instill a love for adventure and the great outdoors.
Sports Camps:
Sports camps are a popular choice for children and teenagers during the summer months in Ireland. These camps provide a fantastic opportunity for young athletes to immerse themselves in their favorite sports, develop new skills, and make lasting friendships. From soccer and rugby to tennis and swimming, there is a wide variety of sports camps available across the country.
One notable sports camp in Ireland is the FAI Summer Soccer Schools. These camps, organized by the Football Association of Ireland (FAI), aim to enhance children's soccer skills while fostering a love for the game. Professional coaches provide expert training sessions, focusing on technical skills, teamwork, and game understanding. The camps cater to all skill levels and offer a fun and inclusive environment for both boys and girls.
Another renowned sports camp is the Leinster Rugby Summer Camps. Led by experienced coaches and professional players from Leinster Rugby, these camps introduce participants to the fundamentals of rugby in a safe and enjoyable setting. Campers learn essential skills such as passing, tackling, and game strategies, while also emphasizing sportsmanship and team building.
In addition to these specific sports camps, many multi-sport camps are available throughout the country. These camps expose children to a variety of sports, allowing them to try new activities and discover their interests and talents. They often include sports like basketball, athletics, swimming, and more, providing a well-rounded sports experience.
Sports camps in Ireland not only develop athletic abilities but also promote important life skills such as discipline, perseverance, teamwork, and leadership. They create a positive and supportive environment where young athletes can thrive, gain confidence, and have an unforgettable summer filled with sports and fun.
Creative And Cultural Camps:
Arts and Crafts: For budding artists and creative minds, arts and crafts camps in Ireland offer an opportunity to explore their talents in a vibrant and supportive environment. From painting and pottery to photography and theater, these camps provide a platform for campers to express themselves and unleash their creativity. With professional artists as mentors, young participants will hone their skills and create lasting memories through various artistic endeavors.
Irish Cultural Immersion: Ireland's rich history and cultural heritage come alive in cultural immersion camps. These camps offer a unique blend of language learning, traditional music and dance, storytelling, and historical tours. Campers will delve into Irish folklore, learn traditional dances like the céilí, and even get a taste of Irish language (Gaelic) lessons. Through these immersive experiences, participants will develop an appreciation for Irish culture and forge connections with their heritage.
Tech And Stem Camps:
Coding and Robotics: In the digital age, tech and STEM camps play a crucial role in equipping young minds with the skills needed for the future. Ireland's tech camps offer hands-on experience in coding, robotics, game design, and digital animation. Campers will explore cutting-edge technologies, work on exciting projects, and develop problem-solving and critical thinking skills. These camps empower young participants to become creators and innovators in the ever-evolving world of technology.
Science and Nature Exploration: Science and Nature Exploration: Ireland's diverse ecosystems provide a fantastic backdrop for science and nature exploration camps. These camps offer an immersive experience where campers can discover the wonders of the natural world through hands-on experiments, nature hikes, and wildlife observation. From studying marine life along the rugged coastlines to exploring the lush forests and identifying native species, participants will gain a deeper understanding of ecological systems and environmental conservation. Through engaging activities and expert guidance, science and nature exploration camps in Ireland inspire a love for nature and foster a sense of environmental stewardship among young minds.
Oldest Castles In Ireland
Ireland is renowned for its rich history and medieval architecture, with numerous ancient castles scattered throughout the country. These majestic structures stand as a testament to Ireland's past and offer visitors a glimpse into its fascinating heritage. Among the oldest castles in Ireland are Trim Castle, dating back to the 12th century and boasting impressive Norman architecture, and Bunratty Castle, a well-preserved fortress from the 15th century that showcases the grandeur of the medieval era. Other notable castles include Kilkenny Castle, Blarney Castle, and Rock of Cashel, each with its own unique history and architectural features. Exploring these ancient castles allows visitors to immerse themselves in Ireland's captivating past and experience the charm of its medieval heritage.