Are you a student with wanderlust but need more money to fulfil it? Fear not! Travelling as a student can be attainable, even on a budget. Forget all the myths about expensive vacations and discover the affordability of travel – starting right now! Learn how to pack smarter, fly cheaper, and explore places closer to home – unearth ways to experience the world while keeping your expenses low. In this blog post, we will discuss 6 tips to travel on a low budget as a student. Here's an in-depth look at how students can make their travel dreams come true without breaking their bank accounts. So grab your passport, and let's go!
1. Research airfare, train tickets, and bus fares to find the cheapest option for your journey.
Planning a journey is often exciting and adventurous but can quickly become expensive. If you're trying to save money on your travels, one of the most effective ways is by researching different transportation options to find the most affordable option. Whether airfare, train tickets, or bus fares, comparing the prices between each choice can help you stretch your travel budget a little further. Not only that, but investigating beforehand may even reveal incredible deals or offers that could make your journey even cheaper! When planning a vacation, taking just a little time to research and compare prices can have significant rewards!
2. Look for online deals for accommodation options and book in advance to get the best price.
With the information revolution at its peak, finding online deals for accommodation options has become a breeze. There is no need to worry about spending money on unnecessarily expensive stays - finding good bargains online is much easier. To reduce cost, you can book in advance, as many sites offer discounts when reservations are made well ahead of time. Apart from that, you can even look out for special offers and packages that some travel companies provide and use if they fit your budget better. All-in-all, research and planning can help you get your desired accommodation at a fraction of its price.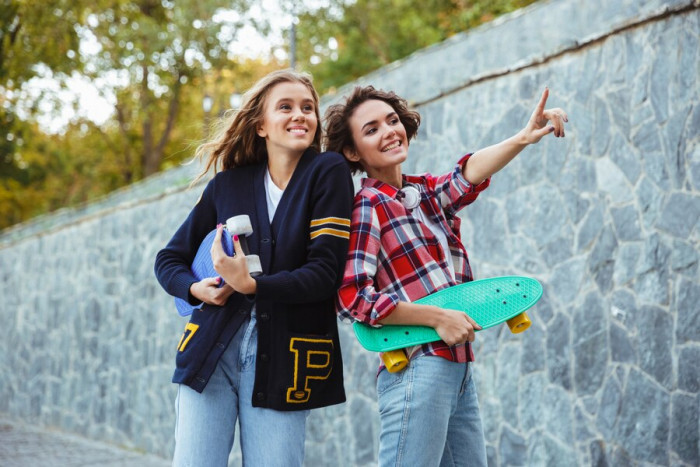 3. Join loyalty programs to get discounts on flights, hotels, and rental cars.
Joining loyalty programs is a smart way to maximise your travel budget. With just one membership, you can unlock discounts on flights, hotels, and rental cars, allowing you to save big while exploring the world. One thing that often gets overlooked as an invaluable way to get discounts as an international student is getting the International Student Identity Card (ISIC). With this card, you'll access exclusive benefits such as discounted airfare, hotel and car rental bookings with no blackout dates. So how can you get an international student identity card (ISIC)? You can order your card online or visit your nearest ISIC issuing office.
It's a simple way to take advantage of deals on the go and get the most for your money.
4. Consider using a debit or credit card to earn points when you pay for travel expenses.
If you're planning a vacation, consider using a debit or credit card to pay for travel expenses. This can be an excellent way to rack up points that can be used for future trips and even save you money in the long run. With some cards, you'll get cash back on travel-related purchases like flights and hotel stays. You can also receive discounts from select retailers and restaurants, which might help you when dining out during your holiday. Furthermore, depending on the card, other benefits exist, such as priority boarding or premium lounge access at airports worldwide. So why make your travels even better by finding a card that offers big rewards for paying with plastic?
5. Use Couchsurfing services or rent a room in a shared house.
Renting out a room in a shared house or using Couchsurfing services can be great budget-friendly options for travellers. Couchsurfing services, more so than renting out a room in a shared house, allow travellers to get to know the locals. Guests and hosts on these sites usually have similar interests. Individuals can learn about the area they're travelling to by gaining insight from their host and participating in activities such as sightseeing and exploring museums alongside their host.
Couchsurfing is often quite affordable since hosts don't charge for their hospitality; guests can expect a bed for the night and a home-cooked meal or two. By comparison, renting out a room in a shared house gives travellers more independence and privacy since often all facilities are at their disposal. This may be an ideal alternative for those who prefer to take charge of their travels without getting too personal with strange people. While both options come with various advantages and disadvantages, it's essential to research before committing.
6. Pack light - bring what you need so you don't have to pay extra fees at the airport or train station.
When travelling, packing light is essential to have a stress-free trip. Instead of bringing your wardrobe and kitchen utensils, focus on what you need and only carry what you need. Avoid paying extra fees for luggage at the airport or train station. It's helpful to make a list and choose clothing pieces that can be worn multiple times and accessories that can be used for different looks.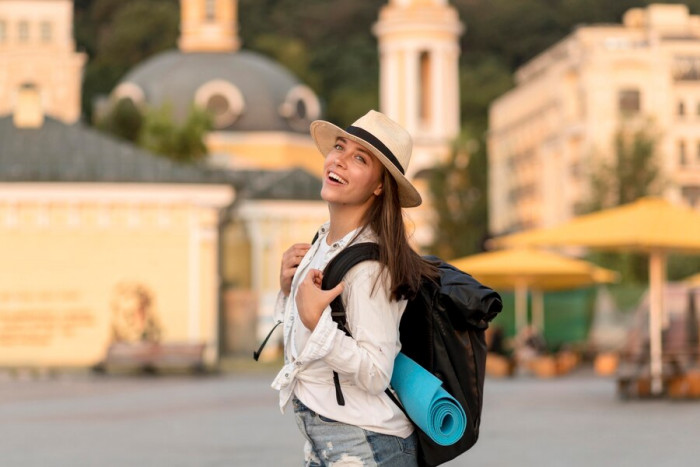 Conclusion
All in all, travelling does not have to be expensive and uncomfortable. By researching airfare, train tickets and bus fares for the best deals, searching for online discounts for accommodation options, joining loyalty programs for more discounts and rewards, using a debit/credit card for earning points when paying, participating in Couchsurfing services and renting out a room in a shared house can all help you save money and make it much less of a burden. Last, packing light will ensure you avoid paying extra fees while travelling - so take only what you need! With these 6 tips and an open mind, you can enjoy your travels throughout this beautiful world without breaking the bank!