Pinterest is a popular social media platform that allows users to find and share different images. There are many great features on Pinterest such as, the ability to follow people's boards and boards they follow, bookmarking, liking images and much more. But one drawback is that it's not available in every country. If you're looking for a similar website to Pinterest where you can explore amazing visuals, then we recommend these 10 sites like Pinterest!
If you're looking for an alternative to Pinterest that's just as stylish, then be sure to check out Stylevore. This site is filled with images of chic outfits, fashionable home decor, and more. You can browse through the different categories to find what you're looking for, or you can search for specific items.
One of the best things about Stylevore is that it features images from a variety of different sources. So if you see something you like, you can click through to the original website to learn more about it. You can also create your own profile on the site so that others can follow your pins.
When it comes to finding the best alternatives to Pinterest, Flipboard is definitely one of the top contenders. This site has a visually appealing interface that lets you easily browse through a variety of content. Plus, you can also create your own custom magazines on Flipboard and share them with others.
One of the great things about Flipboard is that it curates content from a variety of sources, so you're bound to find something interesting no matter what your interests are. And if you're looking for more personalization, you can follow specific topics, people, and publications to make sure you see content that's relevant to you.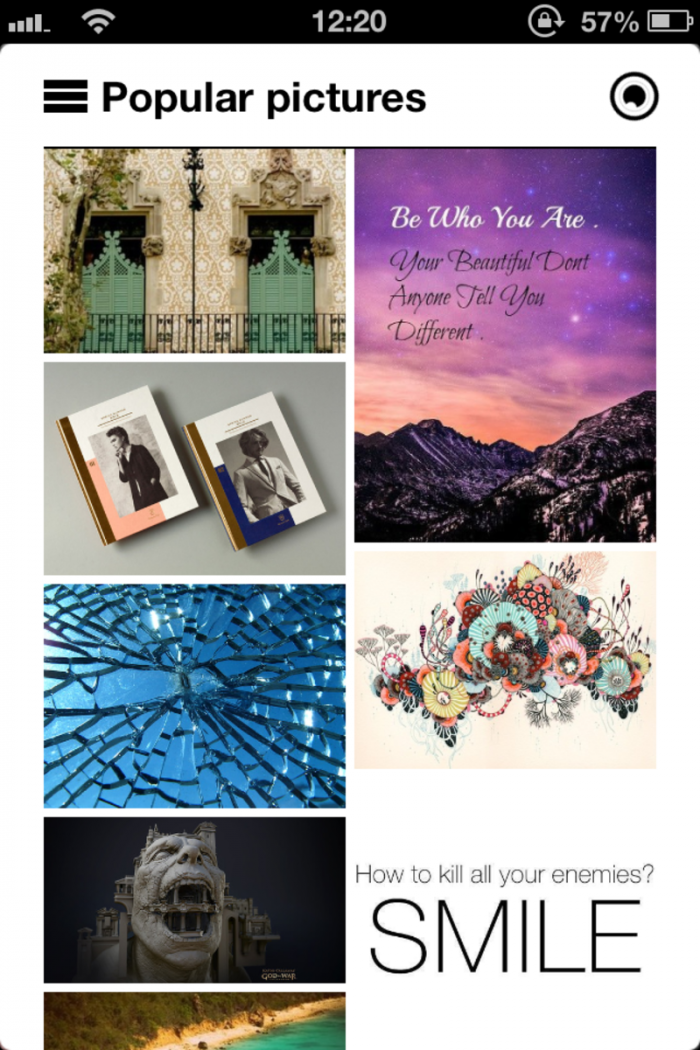 Instagram is one of the most popular social networking platforms with over a billion monthly active users. While Instagram started out as a photo-sharing platform, it has since evolved into a powerful marketing tool for businesses and brands.
Unlike Pinterest, which is primarily a visual bookmarking site, Instagram is all about photos and videos. However, that doesn't mean that you can't use it to find and save ideas. In fact, many businesses and individuals use Instagram as a way to share their products, services, and ideas with the world.
Twitter is one of the most popular social networking platforms with over 321 million monthly active users. While it may not be as visually appealing as Pinterest, it's a great platform for sharing news, articles, and other short snippets of information.
One of the best things about Twitter is that it's easy to use and easy to find people to follow. You can search for topics that interest you and follow other users who share similar interests. You can also create lists to organize the people you follow so you can easily find the tweets you want to see.
Twitter also has a robust advertising platform that businesses can use to reach their target audiences. And, unlike Pinterest, Twitter allows you to post images, videos, and GIFs directly in your tweets which can help make your content more engaging.
DudePins is the best alternative to Pinterest for a number of reasons.

-First, DudePins has a more masculine look and feel than Pinterest. This is perfect for guys who want to get ideas for their next project, or who just want to find some new -inspiration.
-Second, DudePins is geared more towards men's interests. You'll find a greater variety of "dude" stuff on DudePins, from cars and motorcycles to sports and fitness.
-Third, DudePins is more user-friendly than Pinterest. The interface is simpler and easier to navigate, and you can even search for specific things that you're interested in.
-Finally, DudePins is just more fun than Pinterest. The community is more light-hearted and laid back, making it a great place to hang out and browse through pins.
We Heart It is a great alternative to Pinterest because it is very similar in its design and functionality. The site allows users to browse through images and videos that have been uploaded by other users and "heart" the ones they like. They can also follow other users and see what kinds of things they are interested in. We Heart It also has a section where users can submit their own photos and videos for others to see.
Mix is a great alternative to Pinterest because it offers a unique and convenient way to discover new and interesting things online. Mix allows you to curate your own content feed by following other users, topics, or keywords. This makes it easy to find new things that you're interested in, and you can be sure that the content you see is relevant to your interests.
In addition, Mix features a number of powerful tools to help you get the most out of your experience. For example, the "Collections" feature lets you save and organize your favorite items from around the web. You can also use Mix to create and share custom collections with others. And if you're looking for more specific content, you can use the "Search" feature to find exactly what you're looking for.
Whether you're looking for a new way to discover interesting things online or just want an alternative to Pinterest, Mix is definitely worth checking out.
Like Pinterest, Fancy is a visual social bookmarking site that lets you save and share images you find online. But where Fancy differentiates itself is with its focus on high-quality, stylish items. If you're looking for the best place to find unique fashion, home decor, and other stylish items, Fancy is definitely worth checking out.
Fancy has a sleek, modern interface that makes it easy to browse and find interesting items. You can also follow other users and brands on Fancy, and see what they've been favoriting. And if you see an item you like on Fancy, you can buy it directly from the site - no need to track down the retailer yourself. Overall, Fancy is a great alternative to Pinterest for anyone who's looking for a more stylish take on visual social bookmarking.
If you're looking for an alternative to Pinterest that features a more masculine take on things, then Gentlemint is the site for you. Founded in 2011, Gentlemint is a social networking site that takes its cues from sites like Pinterest and Tumblr, but with a focus on all things manly.
Gentlemint bills itself as "the best place on the web for men," and it's easy to see why. The site is full of content geared towards guys, from articles on style and grooming to tech reviews and manly DIY projects. And unlike some other sites aimed at men, Gentlemint doesn't take itself too seriously – there's plenty of humor to be found here as well.
If you're looking for an alternative to Pinterest that's a little more geared towards your interests, give Gentlemint a try. You might just find that it's the perfect place to while away a few hours (or days).
Visualize Us is a site that allows you to create visual boards for anything you want. You can use Visualize Us to plan your dream vacation, organize your home, or keep track of your favorite recipes.
Unlike Pinterest, Visualize Us has a clean and simple interface that is easy to navigate. And, unlike some other alternatives to Pinterest, Visualize Us does not require you to sign up for an account in order to use it.
If you're looking for a visual way to organize your thoughts and ideas, then Visualize Us is the perfect site for you.