Are you tired of standing in front of your wardrobe, feeling overwhelmed and unsure about what to wear? Dressing for your body shape is the key to looking and feeling confident in any outfit. Understanding your body shape and choosing clothes that flatter your figure can accentuate your best features and create a balanced and stylish look. In this article, we will guide you through dressing for your body shape, providing valuable tips and tricks to enhance your personal style. So let's dive in and discover how you can dress to impress!
Understanding Body Shapes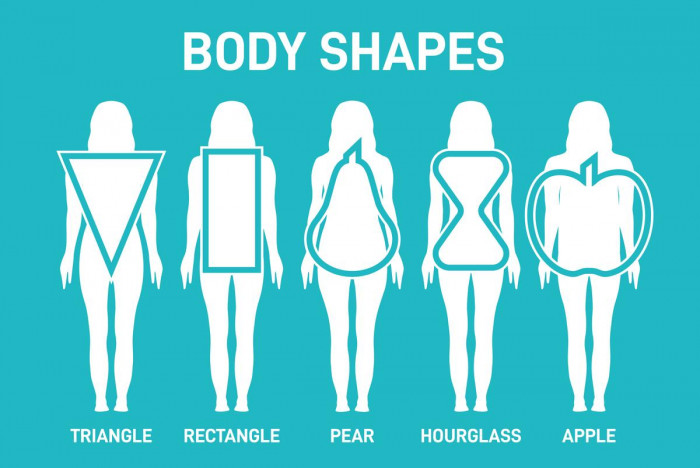 Before we delve into the specifics of dressing for different body shapes, it's essential to understand the basic body shape categories. The most common body shapes include the hourglass, pear, apple, rectangle, inverted triangle, and oval. Each body shape has unique characteristics, and dressing to flatter your shape involves highlighting your assets and creating balance.

Dressing for Hourglass Body Shape

You're in luck if you have an hourglass body shape characterized by a well-defined waist and balanced proportions between your bust and hips. Many styles are naturally flattering for this body shape. Emphasize your curves by opting for fitted silhouettes like wrap dresses, tailored jackets, and high-waisted bottoms. Choose belts to cinch in your waist and show off your hourglass figure.

Dressing for Pear Body Shape

A pear-shaped body typically features a smaller bust and shoulders with wider hips and thighs. When dressing for a pear body shape, the goal is to balance the upper body and minimize attention on the lower body. Opt for A-line or fit-and-flare dresses that cinch at the waist and flow over the hips. Highlight your upper body with detailed necklines, statement jewelry, and structured jackets.

Dressing for Apple Body Shape

Apple-shaped bodies often have a fuller midsection, carrying weight around the waist. The key to dressing an apple body shape is to create the illusion of a defined waistline and draw attention away from the midsection. Choose empire-waist dresses, tops with V-necks, and wrap-style garments that cinch just below the bust. Opt for bottoms with a little more room around the waist and hips.
Dressing for Rectangle Body Shape

Rectangle body shapes have a straight silhouette with minimal curves. When dressing for a rectangular body shape, the goal is to create the illusion of curves and add definition to your figure. Choose garments that create the appearance of a defined waist, such as peplum tops, belted dresses, and high-waisted bottoms. Experiment with layered looks, ruffles, and embellishments to add dimension to your silhouette.

Dressing for an Inverted Triangle Body Shape

Inverted triangle body shapes have broader shoulders and a narrower waist and hips. The key to dressing for this body shape is to balance the upper body with the lower body. Opt for garments that add volume to your lower half, such as A-line skirts, wide-leg pants, and flared jeans. Draw attention away from the shoulders with V-neck or scoop-neck tops and dresses.

Dressing for Oval Body Shape

Oval body shapes typically have a fuller midsection, with curves concentrated around the waist. When dressing for an oval body shape, the goal is to elongate the silhouette and create a balanced look. Choose garments that skim over the midsection, such as empire-waist dresses, flowy tunics, and drapey tops. Opt for bottoms with a relaxed fit, like bootcut or wide-leg pants.

Choosing the Right Silhouettes

Regardless of your body shape, selecting the fitting silhouettes can significantly affect how your clothes fit and flatter your figure. Tailored garments following your body's natural lines are generally safe. However, experiment with different styles and cuts to find what works best. Remember to pay attention to the proportions and balance of each outfit.

Emphasizing Your Best Features

When dressing for your body shape, it's essential to highlight your best features. Identify the parts of your body you love and want to draw attention to. For example, if you have shapely legs, choose skirts or dresses that show them off. If you have an elegant neckline, choose tops or dresses that accentuate it. You can feel confident and showcase your unique beauty by emphasizing your best features.

Accessorizing to Complement Your Body Shape

Accessories are vital in completing your outfits and complementing your body shape. Use accessories strategically to draw attention to your assets. For instance, if you have a defined waist, use belts to highlight it. If you want to elongate your neck, choose statement necklaces. Experiment with different accessories, such as scarves, handbags, and hats, to add interest and enhance your overall look.

Colors and Patterns that Work for You

Colors and patterns can also significantly impact how your outfits flatter your body shape. Darker shades tend to create a slimming effect, while lighter hues can highlight certain areas. For example, opt for darker bottoms and lighter-colored tops if you want to downplay your lower body. Experiment with patterns like vertical stripes or diagonal prints to create optical illusions that enhance your figure.

Styling Tips for Petite Figures

If you have a petite figure, dressing in a way that elongates your silhouette is vital. Opt for high-waisted bottoms to create the illusion of longer legs. Choose fitted clothing to avoid overwhelming your frame. Monochromatic outfits can also make you appear taller. Avoid oversized or bulky garments that may drown your figure. Embrace heels to add height and create a more balanced look.

Styling Tips for Plus-size Figures

When dressing a plus-size figure, the goal is to embrace and celebrate your curves. Choose clothing that fits well and enhances your natural shape. Feel free to experiment with bold prints and colors. Opt for structured garments that provide support and define your waist. Layering can add depth and dimension to your outfits. Above all, wear clothes that make you feel confident and comfortable in your skin.

Dressing for Formal Occasions

Dressing for formal occasions requires a more polished and elegant approach. Opt for classic silhouettes, such as A-line dresses or tailored suits, that flatter your body shape. Choose fabrics with a bit of stretch for comfort and ease of movement. Accessorize with statement jewelry and a sophisticated clutch. Pay attention to the dress code and select appropriate footwear, such as pumps or dressy sandals.
Dressing for Casual Everyday Looks

Regarding casual everyday looks, comfort, and style go hand in hand. Opt for relaxed silhouettes, such as jeans, t-shirts, and flowy tops, that allow for ease of movement. Layering can add interest and dimension to your outfits. Experiment with different textures and fabrics to create a unique and personalized style. Remember to choose comfortable footwear that complements your outfit.

Conclusion

Dressing for your body shape is a powerful way to enhance your style and boost your confidence. By understanding your body shape and choosing clothes that flatter your figure, you can create a harmonious and stylish look that highlights your unique beauty. Remember to embrace your best features, experiment with different silhouettes and colors, and accessorize strategically. Whether getting ready for a formal event or putting together a casual everyday outfit, dressing for your body shape will help you look and feel your best.