50 Cent apologizes to Power actress Naturi Naughton after the American rapper and entrepreneur mistreated her feelings by sharing a meme on his Instagram joking about her forehead.
Ghost pushed her shit back with that finger 😭😂 https://t.co/vEuMWMIslg

— La' Matic🦊 (@1LaMatic) October 31, 2019
In Naughton's series Power, after Ghost (performed by Omari Hardwick) physically Two episodes back on Power, after Ghost (played by Omari Hardwick) physically pounced on Tasha (Naughton) when Tasha urged to tell the cops about everything, including the fact that he massacred her lover, Terry Silver while they argued about her helping Tariq sell pills out of her daycare, Ghost took his finger and mushed Tasha's forehead.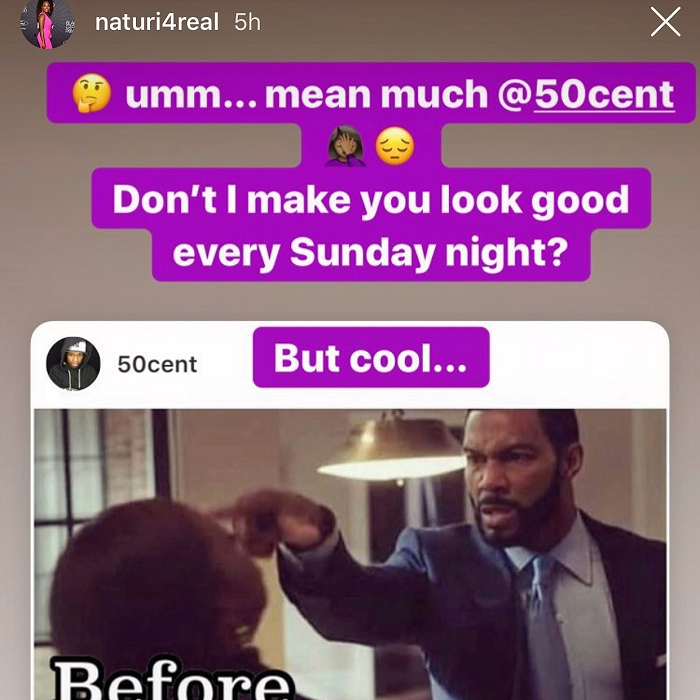 Anticipatingly social media turned this scene into a meme, with one, in particular, highlighting the size of < and her lack of edges in a picture from a previous event which ultimately went viral. What's surprising was the meme was also shared by 50 Cent with his 25 million followers on Instagram, captioning it as "POWER never ends, Ghost f***ed up the edges. LOL"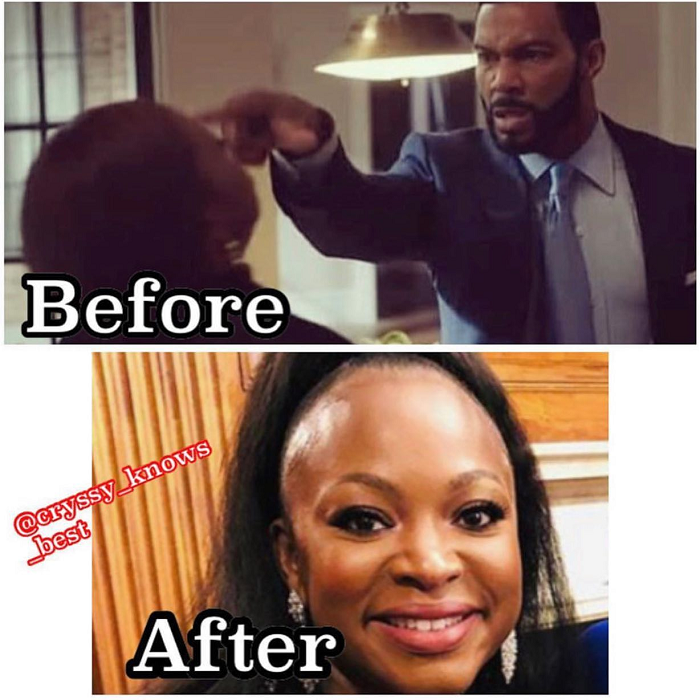 When Naturi saw his post, she took reshared it on her Instagram story, responding: "Umm … mean much @50cent … Don't I make you look good every Sunday night? But cool." Fiddy later apologized by writing: "Yes you do a great job on the show @naturi4real. I'm sorry if I mistreat your feelings" on his Instagram account. However, the original post is still on his Instagram.